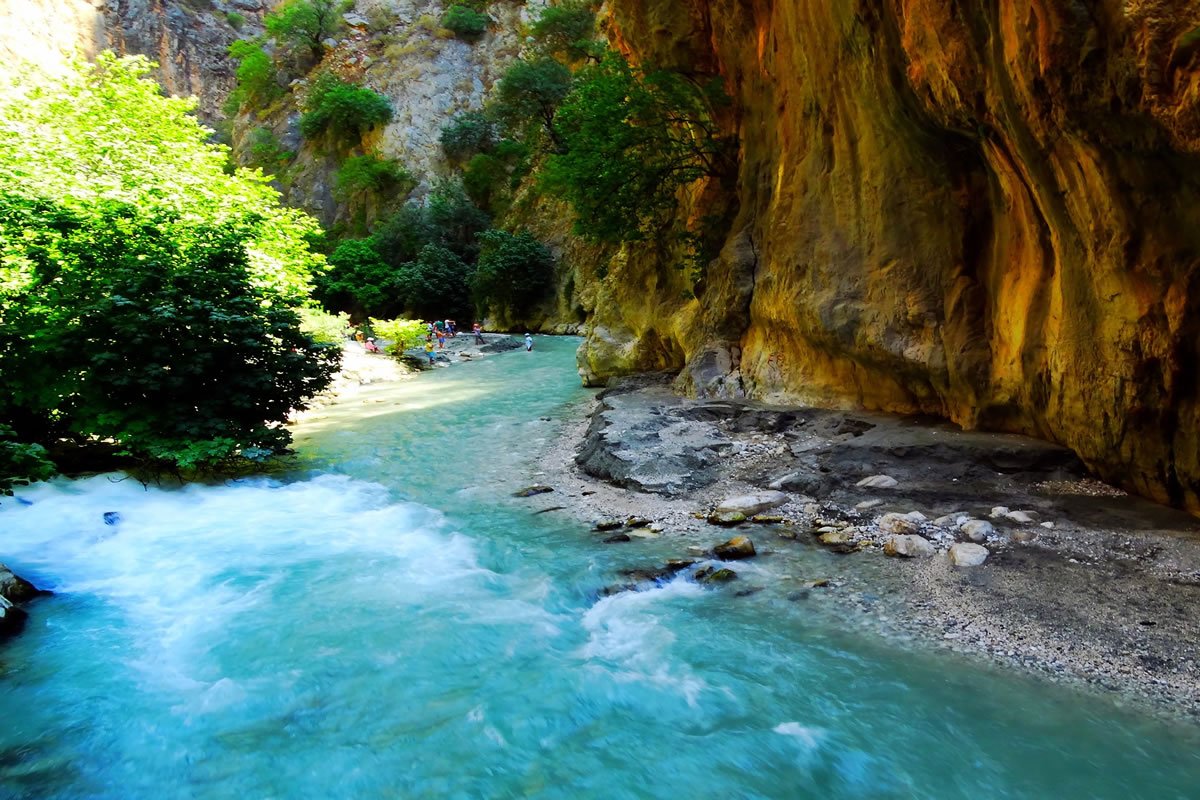 The country of Turkey has many scenic landscapes from the East to the West coast that deservedly capture attention from major travel publications around the world. The masses of open land and diverse scenery from the green Kackar Mountains in the North to the golden crystal sand of the West Coast beaches are hard to ignore.
Any traveller who knows Turkey well, though, will instantly testify to the magic of the Fethiye region of which Saklikent Gorge is a huge landmark. Its name translates to the hidden city, and as a major tourist destination, it is a marvel of Mother Nature.
Also known as, Saklikent Canyon, the official registered national park of Turkey sits thirty-one miles outside Fethiye main city centre. It has every right to demand respect and admiration because tall canyon walls that in some places stand at a staggering three hundred metres high flank the eighteen-kilometre trek and river, making it one of the deepest gorges in the world.
Despite Saklikent Gorge's beauty, in winter, fast water rushing in from the Taurus mountain range, floods the canyon making it a dangerous place to hike, so summer is the best time to view and explore its dramatic and majestic structure.
Fun Activities at Saklikent Canyon
Some people visit Saklikent Gorge on a Jeep safari sold in the nearby holiday resorts. They see the canyon briefly, have some free time, and then leave for other attractions nearby. However, others make their own way there so they can slowly indulge in numerous other activities at their own pace.
Round-the-world backpackers love the cheap, and basic overnight accommodation. At the end of a fun-filled day, they sit around camp bonfires to mark the thrills of Saklikent Gorge permanently in their memories. During the day, they sign up for trekking through the nearby countryside, one-man tube rafting on a separate area of the river or zip lining across it instead. Mud baths nearby also win rave reviews from the few people that go off the beaten track to get there.
Saklikent Gorge is about whatever you want it to be. Visit for an hour to say you have been there, or stay three days to enjoy the scenery, and natural living. Please note, though, if you plan to trek long distance through Saklikent Gorge, employ a professional guide who knows the route and is familiar with weather conditions.