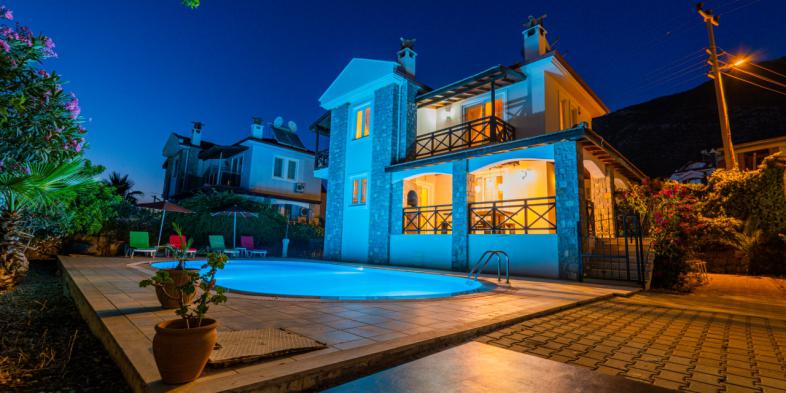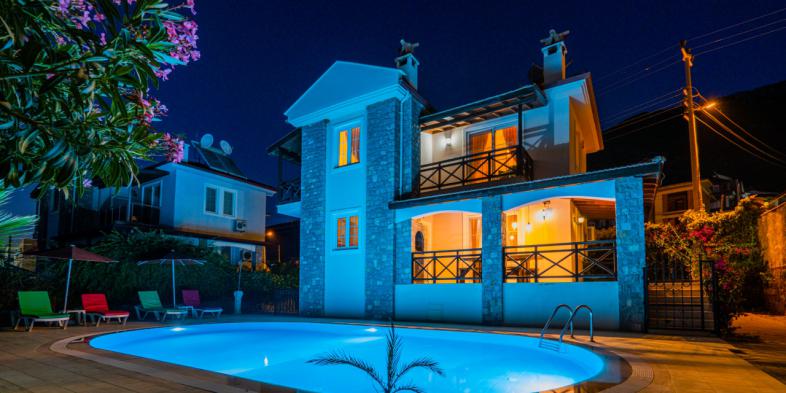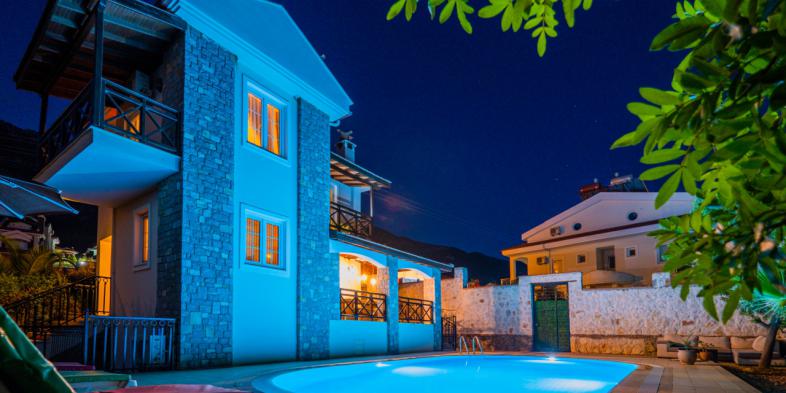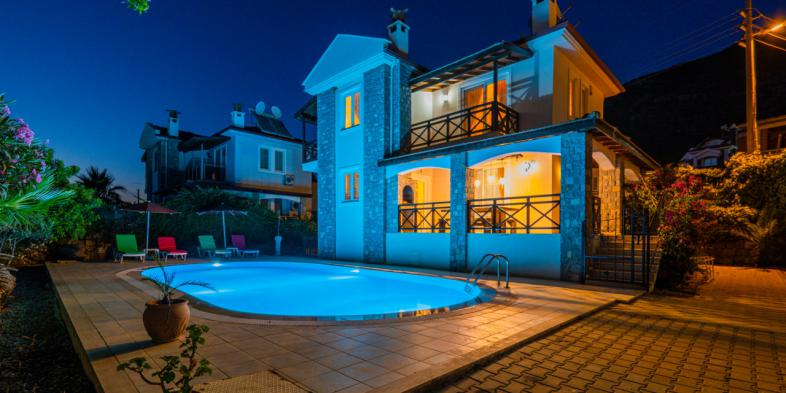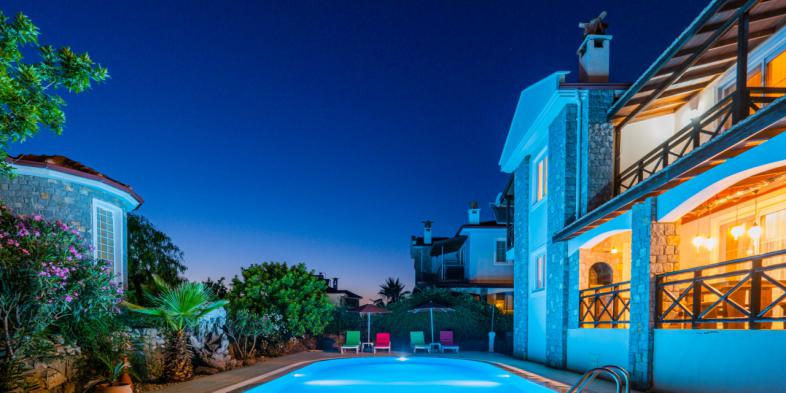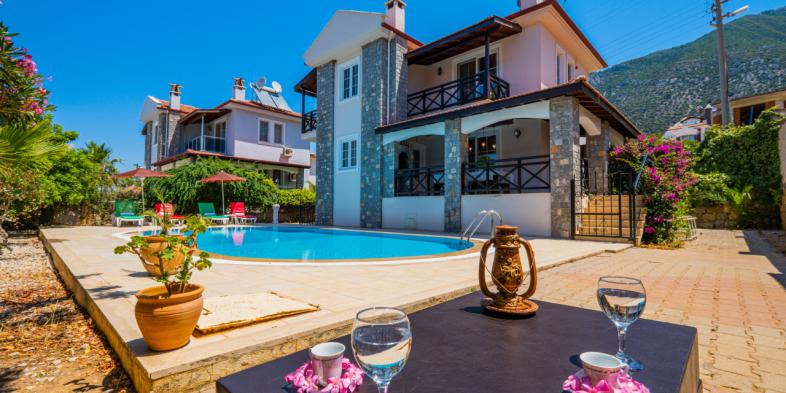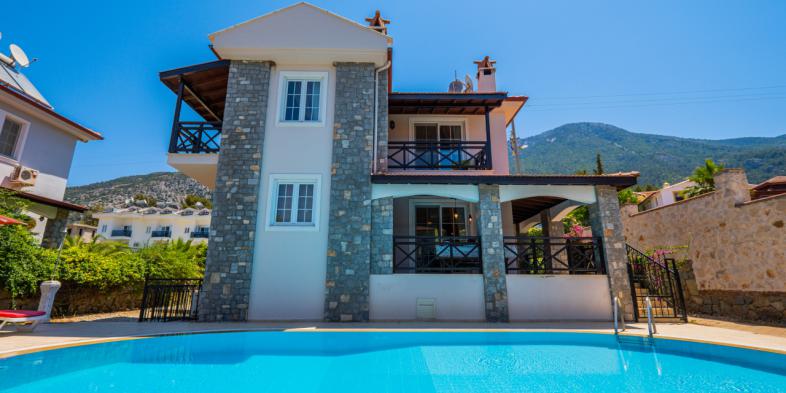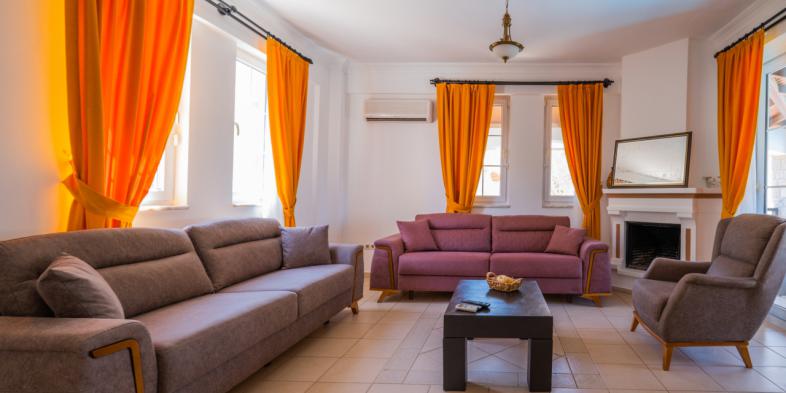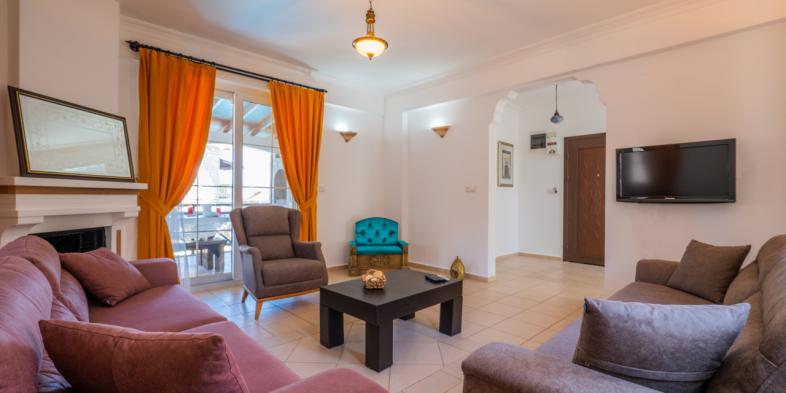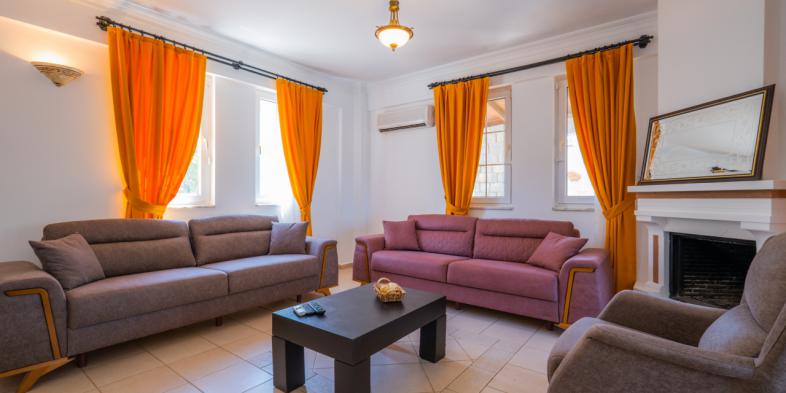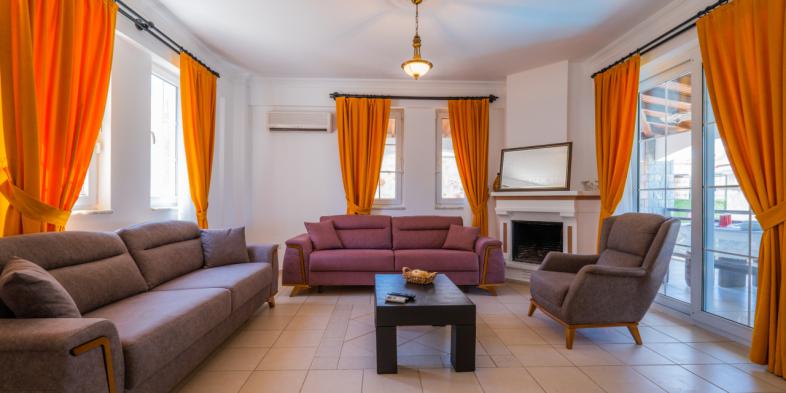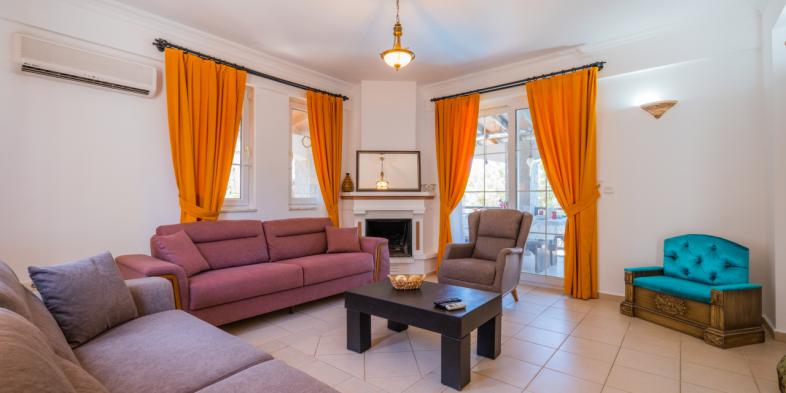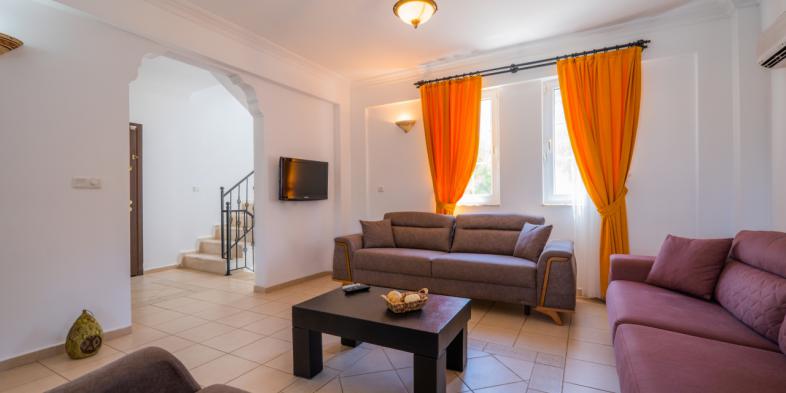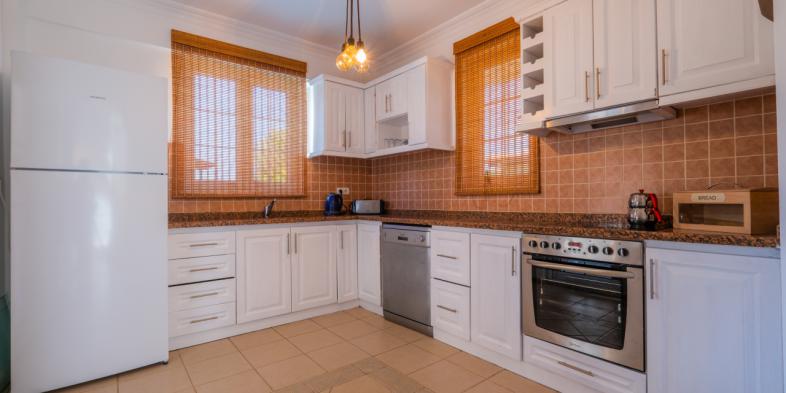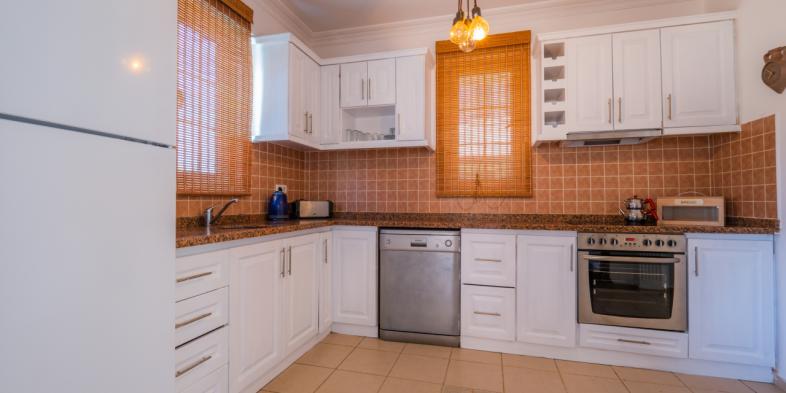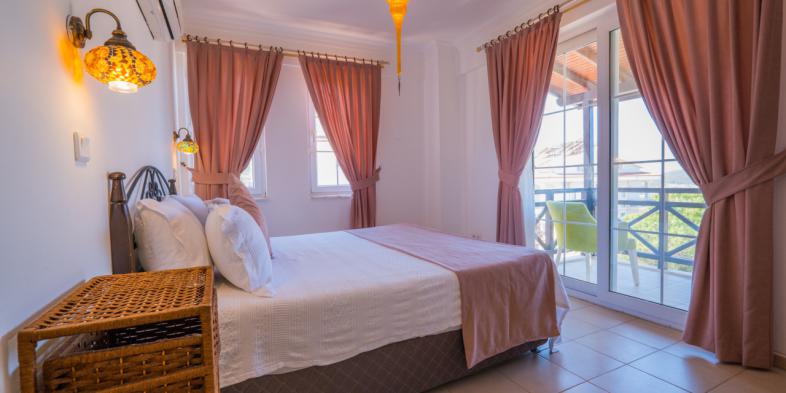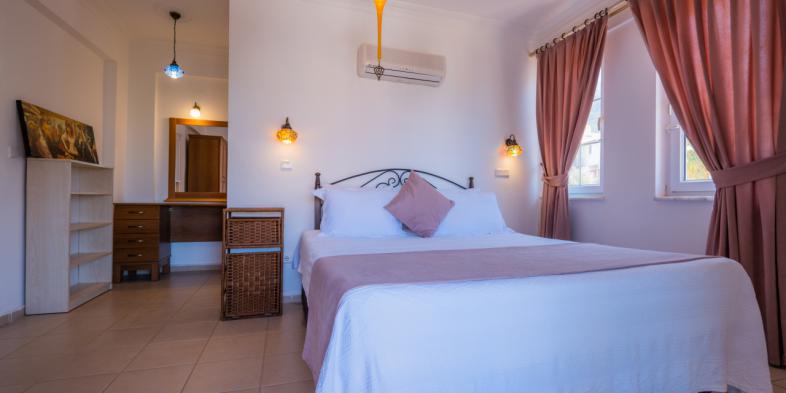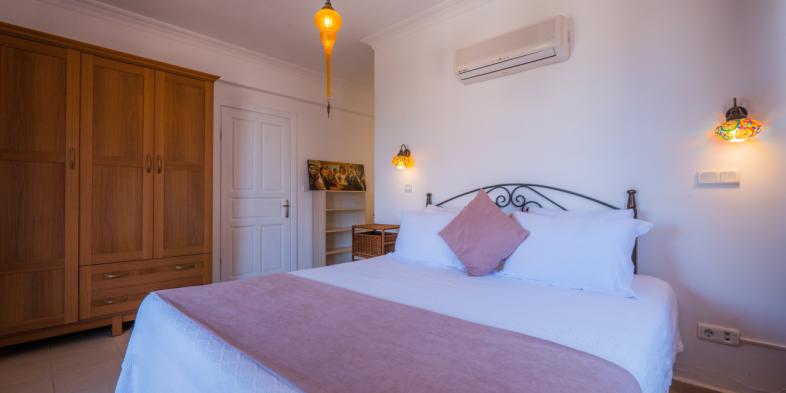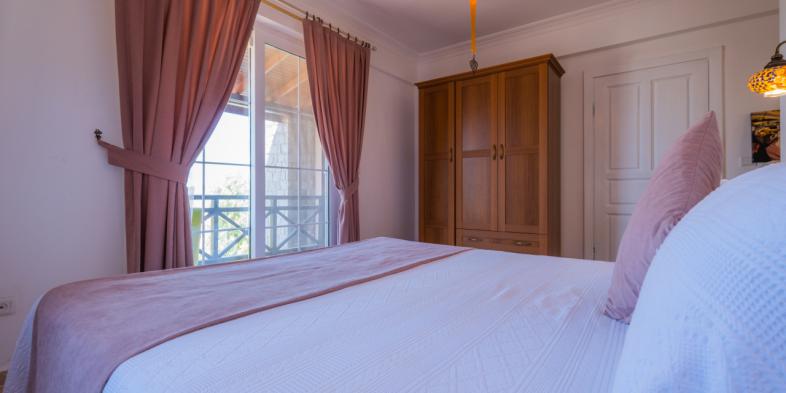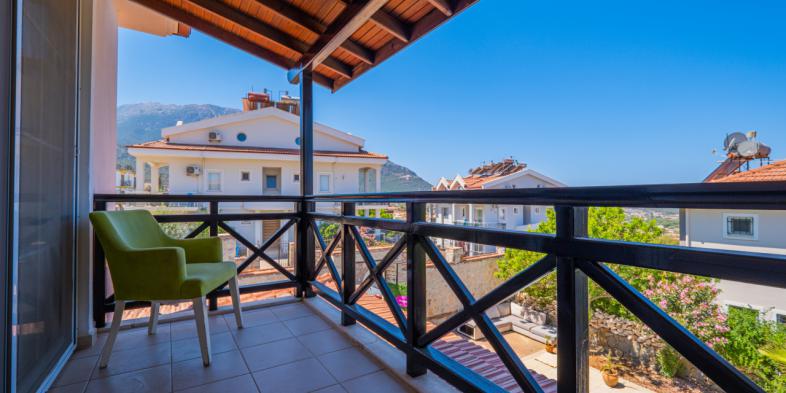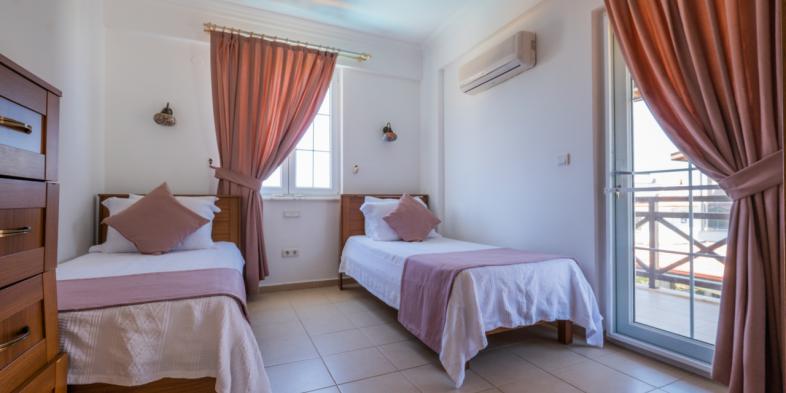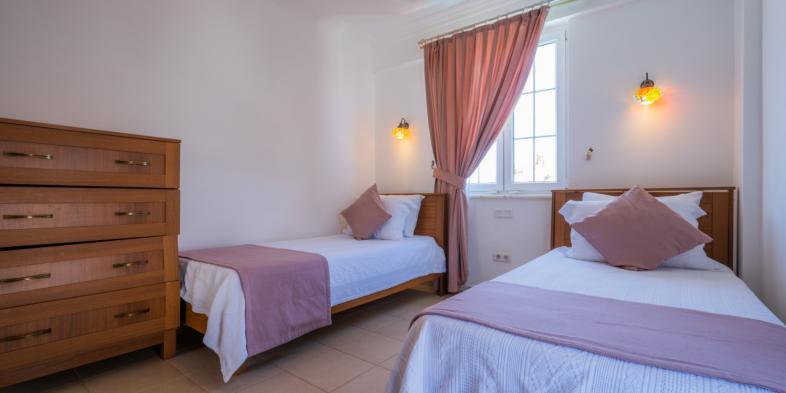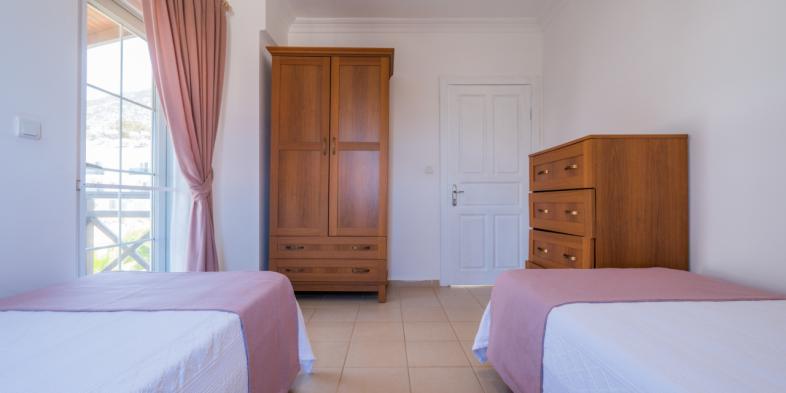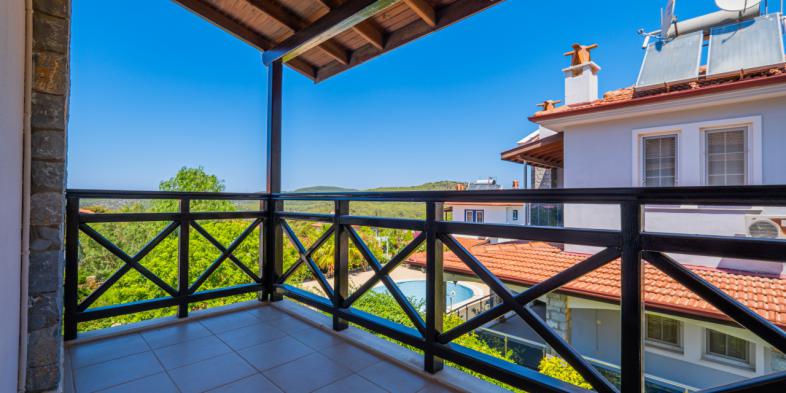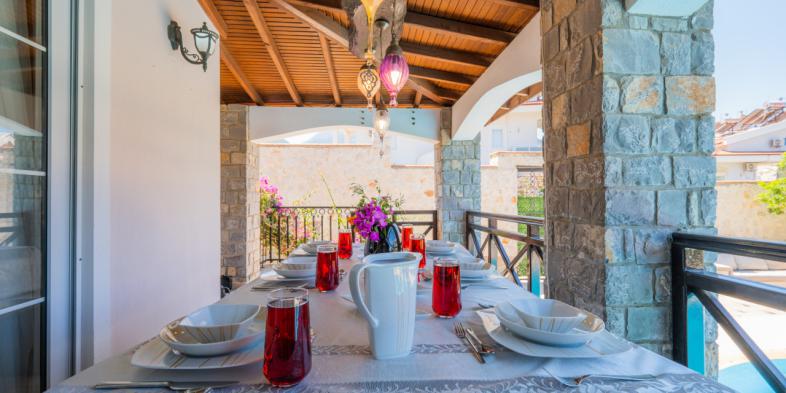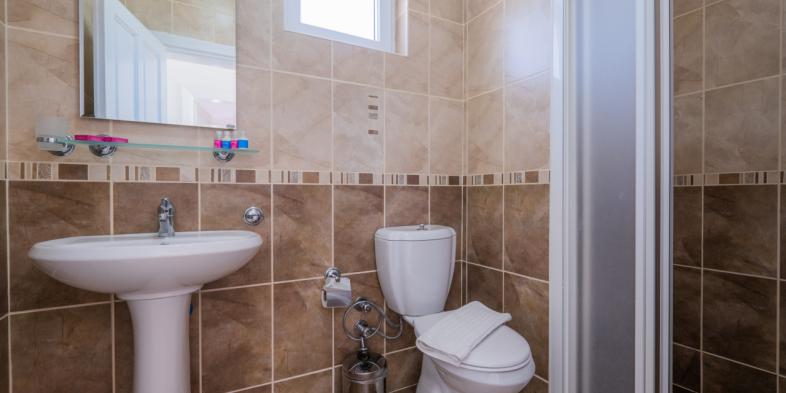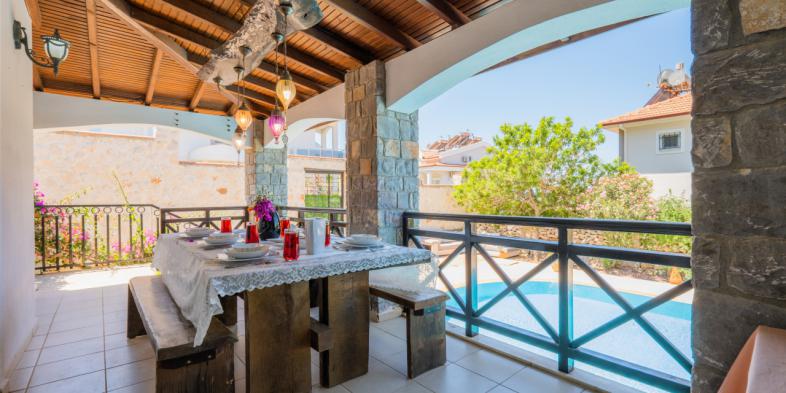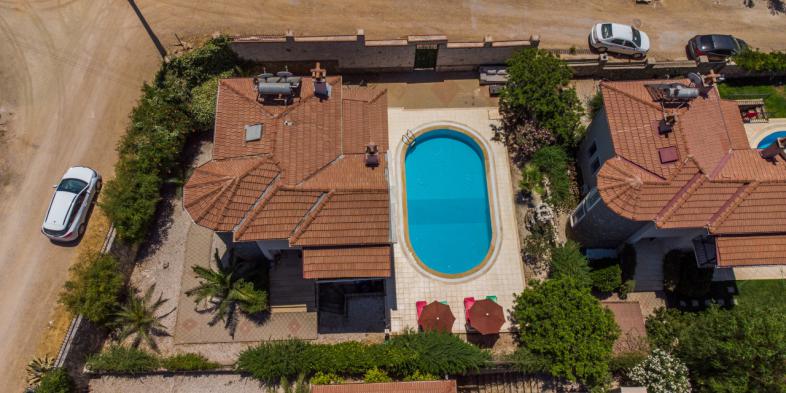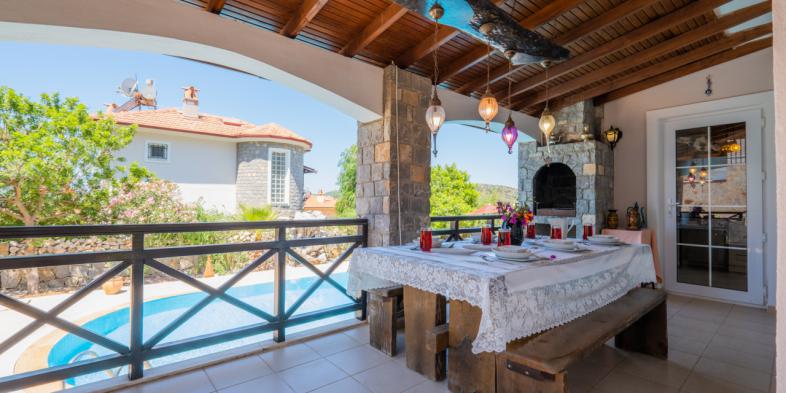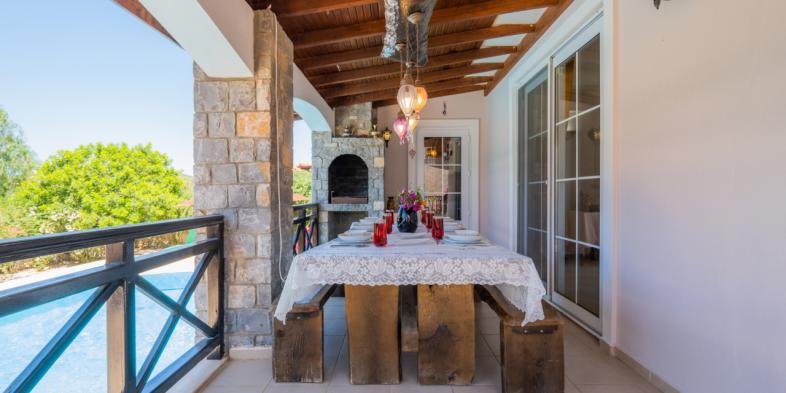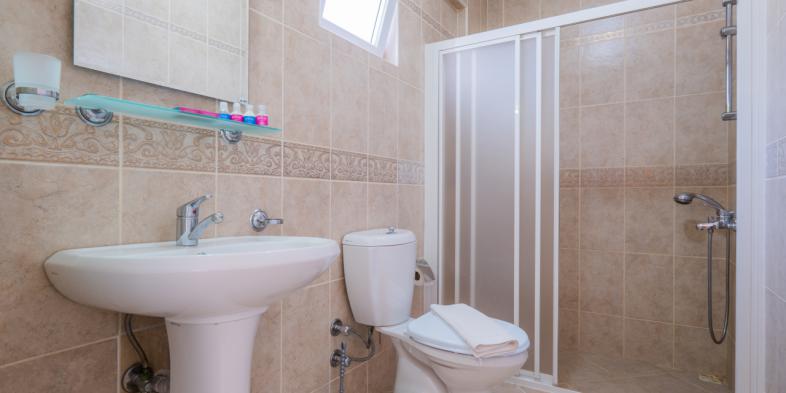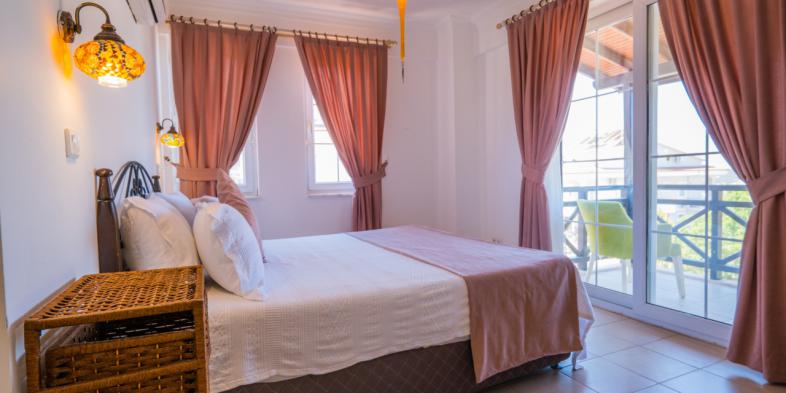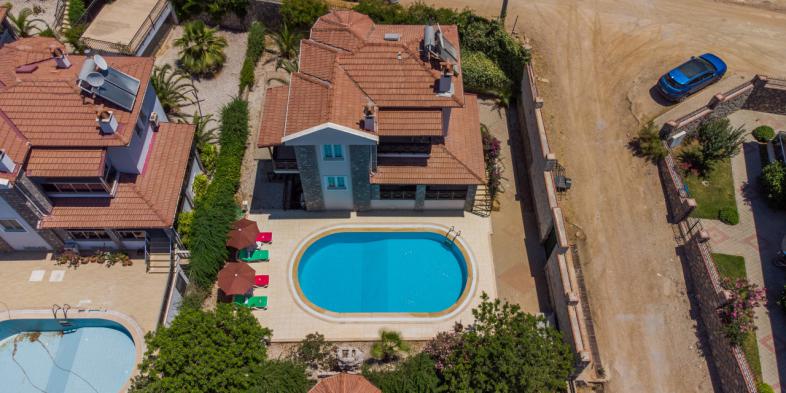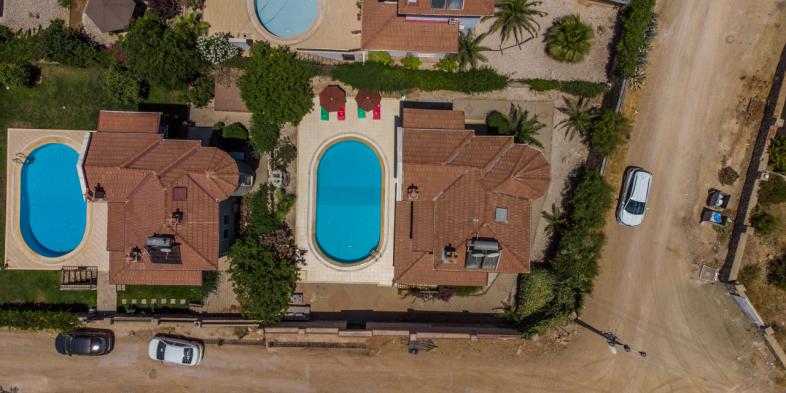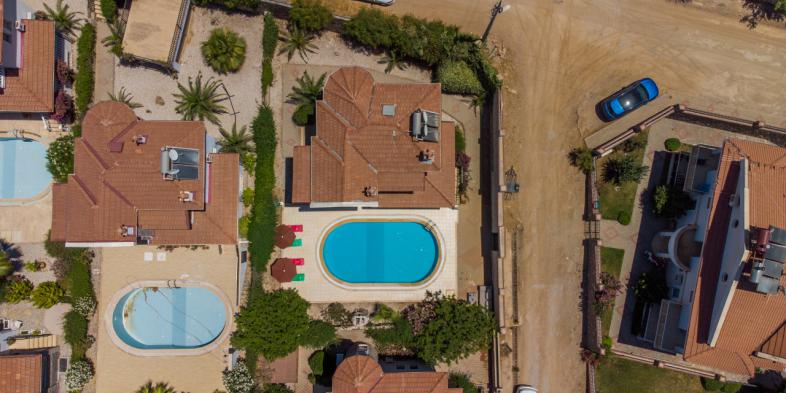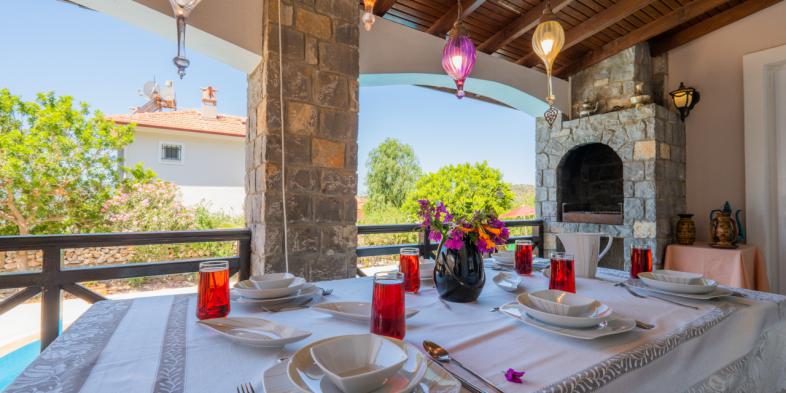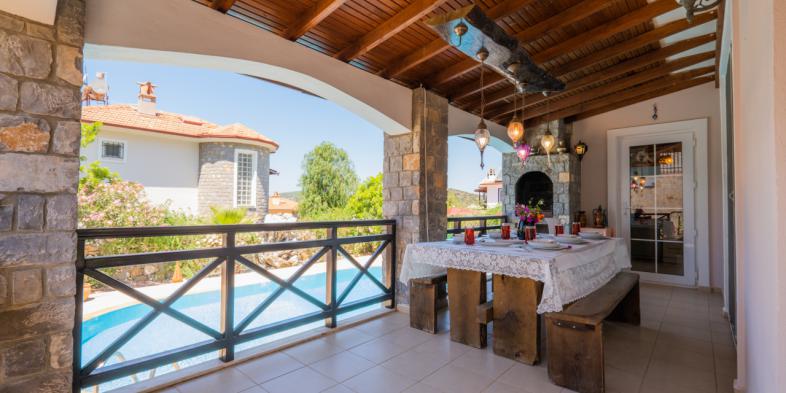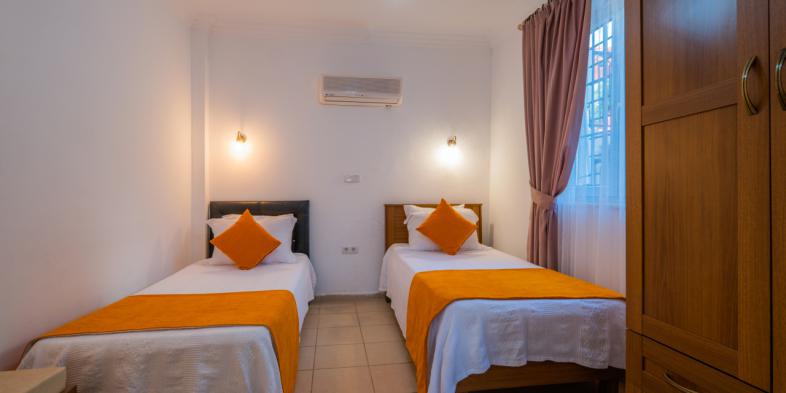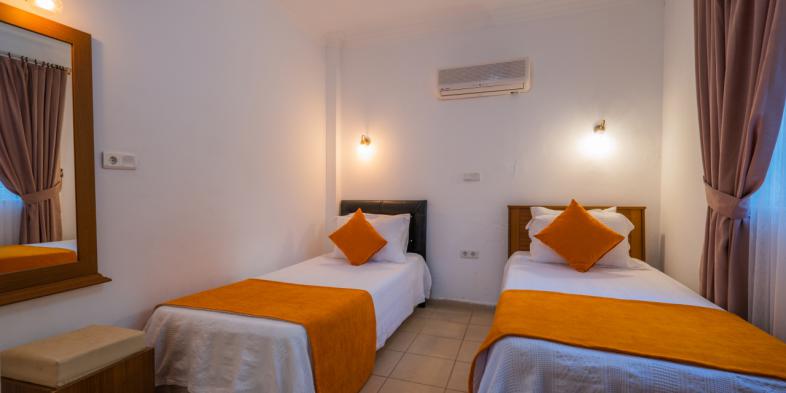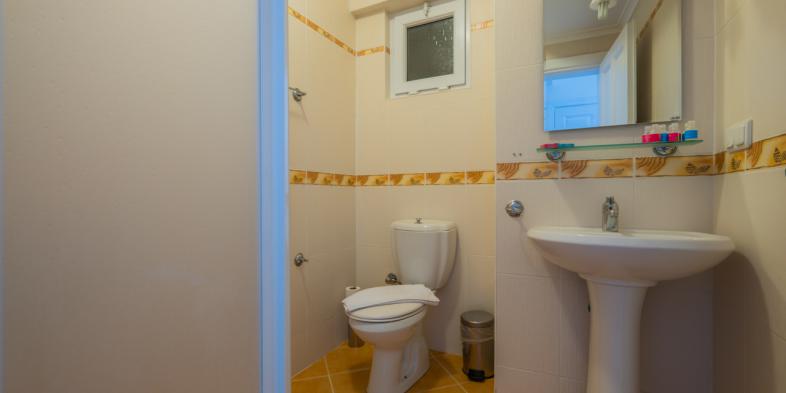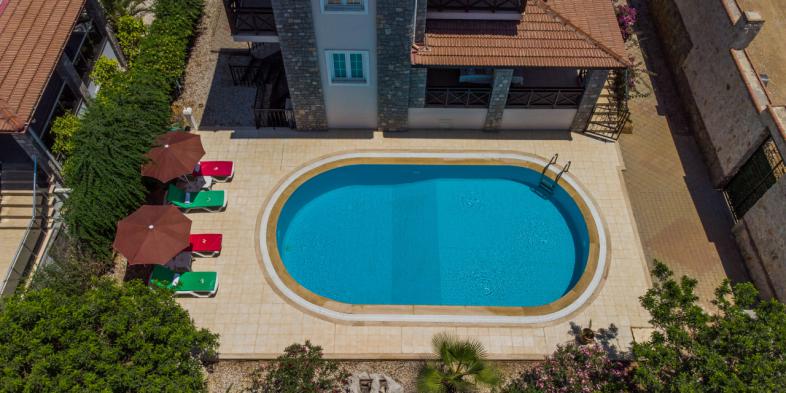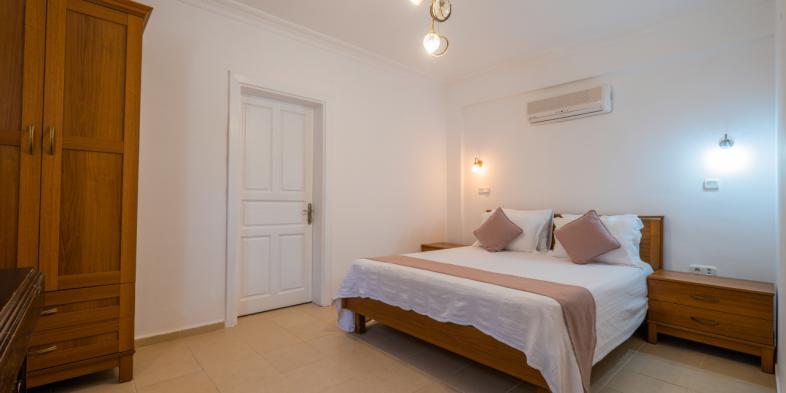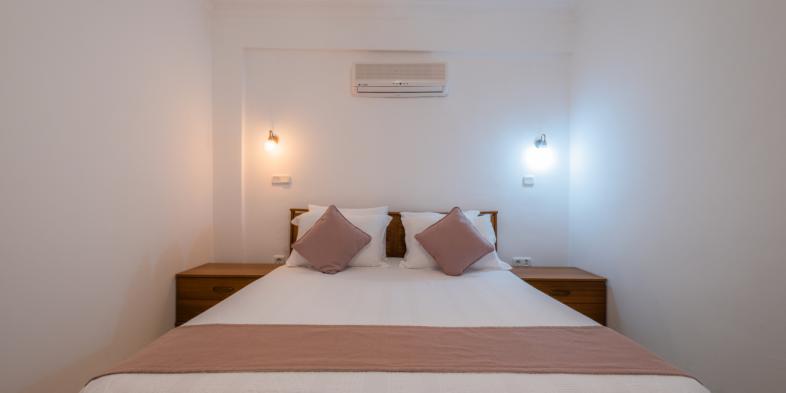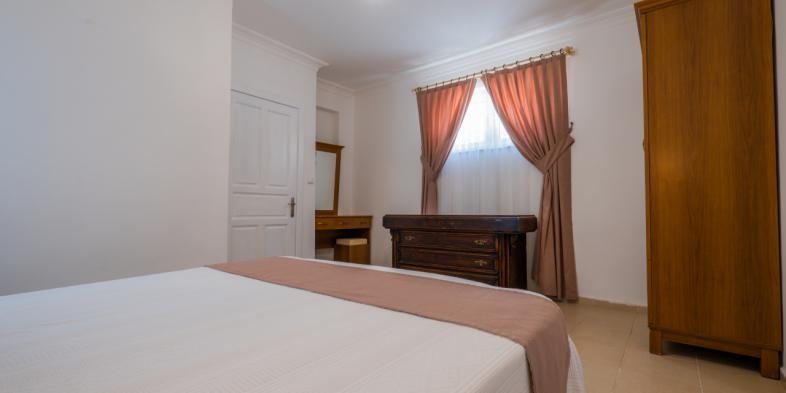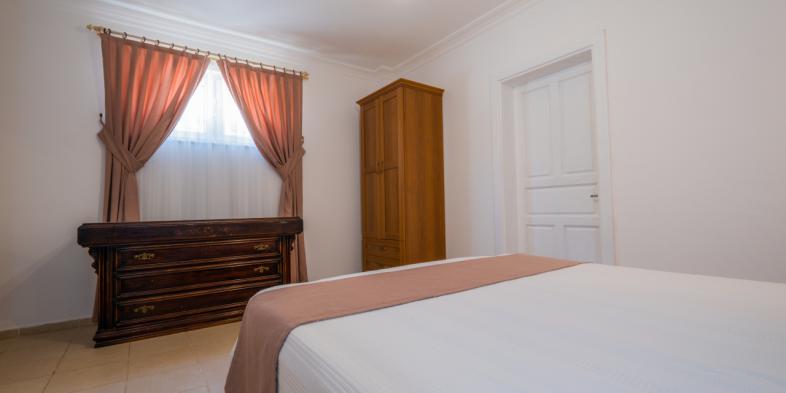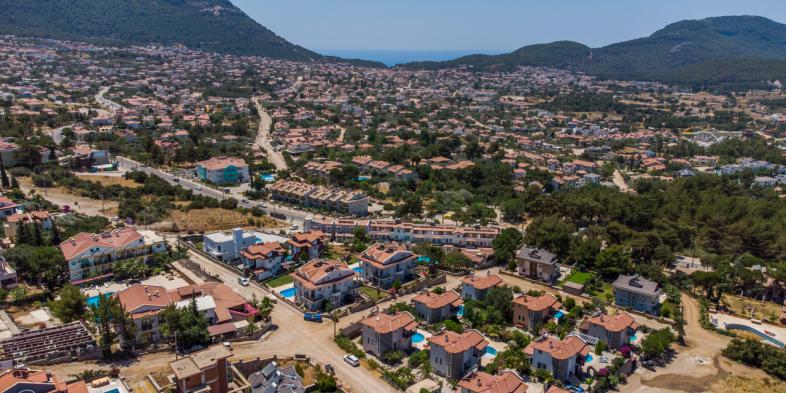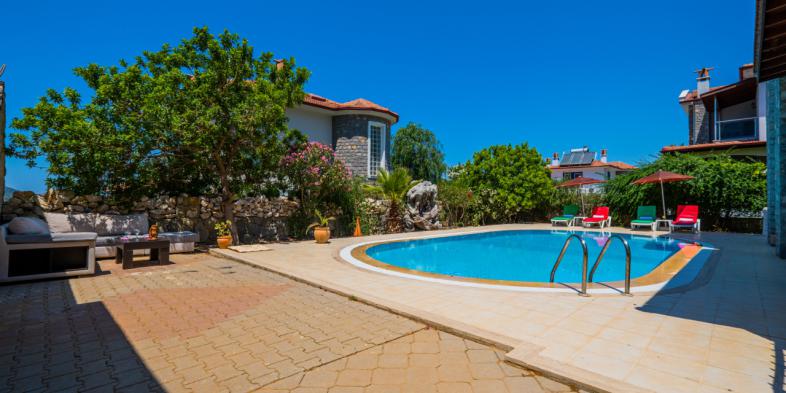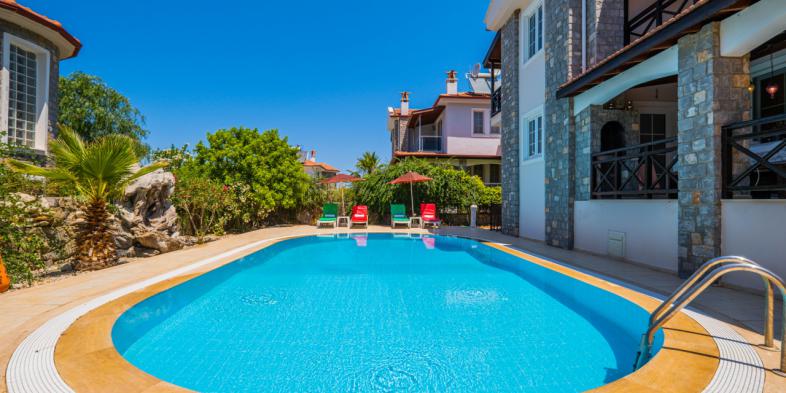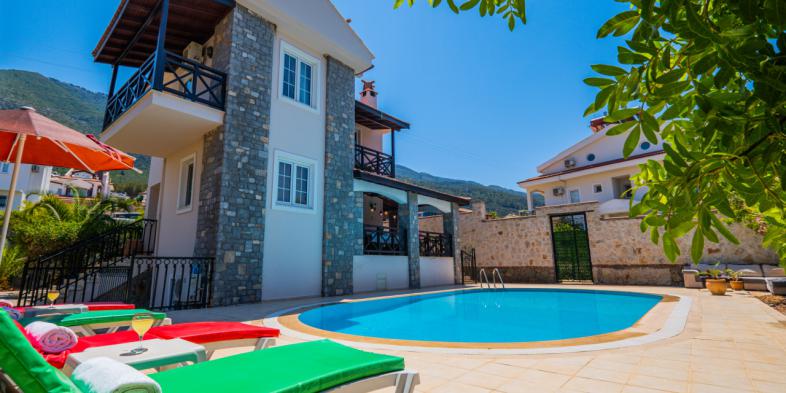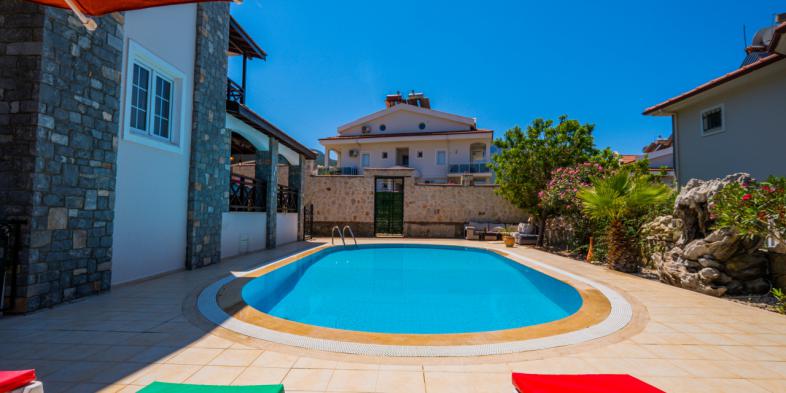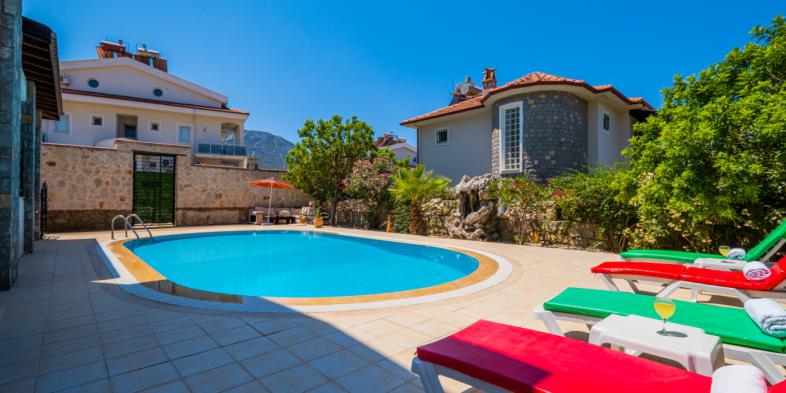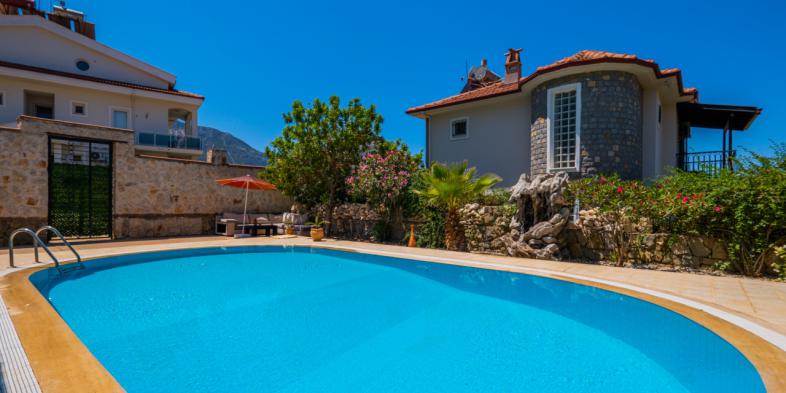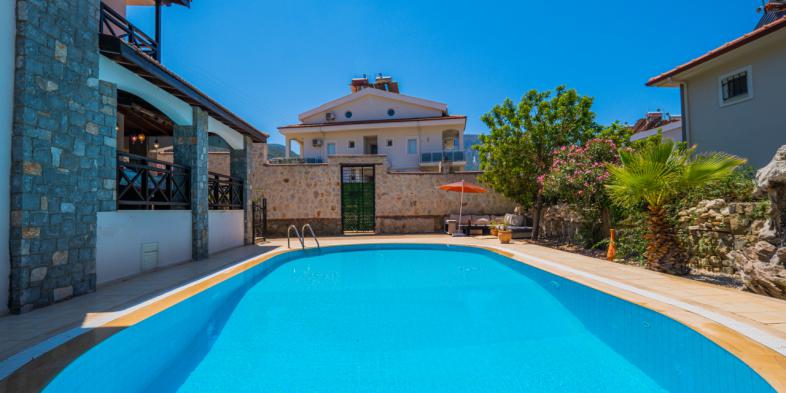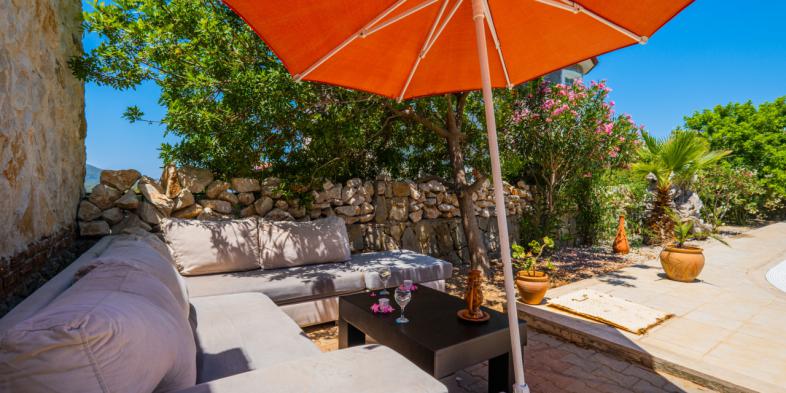 ---
4+1 private villa with luxury design in Ovacik (max. 10 pax)
Located in Ovacık, Flora Villa has a wonderful forest and mountain view. It has a private swimming pool and a well-kept garden. The interior and exterior design of our villa makes our guests feel special. Our villa, which is intertwined with nature, is especially preferred for those who are overwhelmed by the noise of the city center. You can watch the magnificent view of Ovacık and Babadağ from the terrace floor of our triplex villa. You can enjoy the view of the pool on the veranda.



Property Descriptions:
Square meter: 200 m2 – Total Area: 600 m2
It has an open kitchen plan and there is a large living room (living room) with a fireplace.
In the living room, there is a dining table for 8 people and sitting groups with a TV.
4 bedrooms (2 rooms with double beds + 2 rooms with 2 single beds) + 2 sofa beds
3 bathrooms (2 of them En Suite, 1 of them general bathroom) + 4 WCs (1 of them general WC)
It has its own private parking lot, landscaped garden, private swimming pool and barbecue.
Pool dimensions - Length: 8m, Width: 4m, Depth: 200 cm
Services:
Welcome and key delivery,
Change of sheets and towels once a week,
24 hours information support during the stay,
Daily pool cleaning and garden maintenance,
Electricity, water and gas expenses,
These services are included in our prices, no extra charge is requested from our guests.
Extra Charged Services:
Airport transfer, Car rental, Daily trips
Activities that can be done in Fethiye:
Paragliding, Quadbike safari, Jeep safari, Rafting, Diving, Horseriding, Lycian marches, Daily yacht tours
Bu villaya evcil hayvan kabul EDİLMEMEKTEDİR.
Facilities
---
Kat Bilgileri
Zemin kat
1.Yatak Odası :
1 Adet King size çift kişilik yatak,Komidin, Elbise dolabı, Makyaj masası ve Klima bulunmaktadır.
---
2.Yatak Odası :
2 Adet Tek kişilik yatak,Komidin, Elbise dolabı, Klima, 1ve 2. katta ortak Banyo-WC ve Çamaşır Odası bulunmaktadır.
---
Salon :
Konforlu oturma grubu TV, Klima, Şömine, Wİ-Fİ bulunmaktadır. Balkonda taş mangal,çamaşır kurutma askısı ve 8 kişilik masa sandalye takımı bulunmaktadır. Balkondan bahçeye geçiş vardır.
---
Mutfak Detayları:
Açık mutfak olarak tasarlanmıştır. Buzdolabı, Bulaşık makinesi, Kettle, 4'lü ocak, Ankastre fırın, Yemek takımı gibi tatiliniz süresince ihtiyaç duyabileceğiniz her türlü mutfak eşyası bulunmaktadır. Not: Boy aynası bulunmaktadır.
---
1.Kat
3. Yatak Odası:
1 Adet King size çift kişilik yatak, Elbise dolabı, Makyaj masası, Klima, Ebeveyn banyosu ve Balkon bulunmaktadır.
---
4. Yatak Odası:
2 Adet tek kişilik yatak, Elbise dolabı, Klima, Banyo-WC ve balkon bulunmaktadır.
---
---
---
Comments
10.00
Exceptional (1 yorum)
---
- 20 Mart 2021 -
Rebecca
"Villa was very clean, Atakan was very friendly, the design and furnishings were very good.. The poolside and its garden are very pleasant .. I will stay here again and again.."