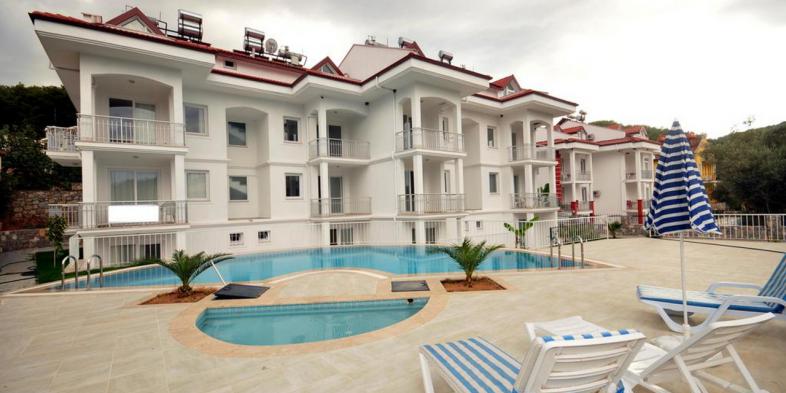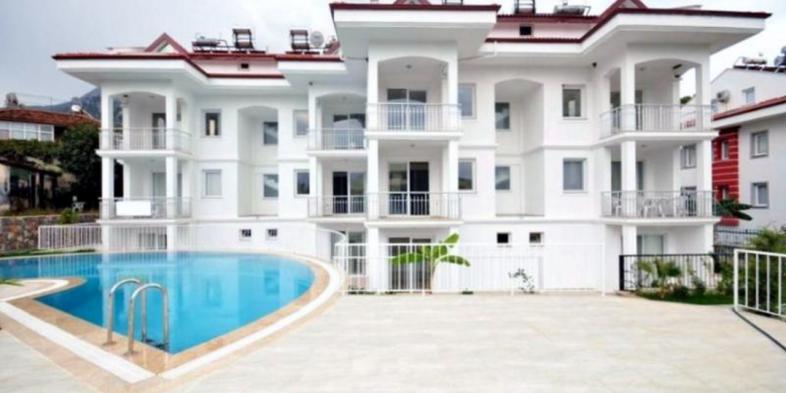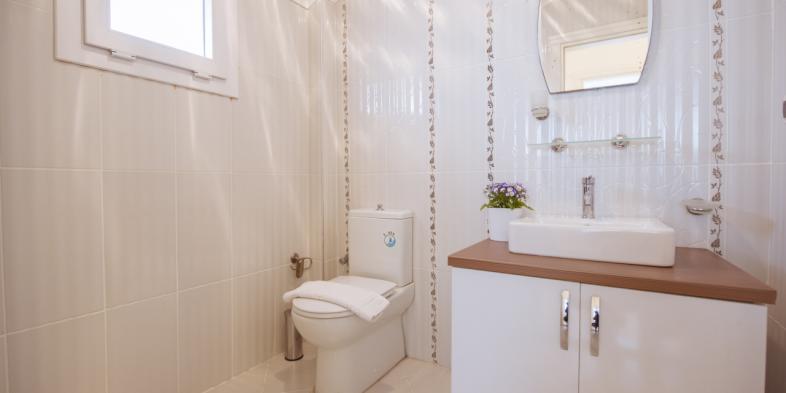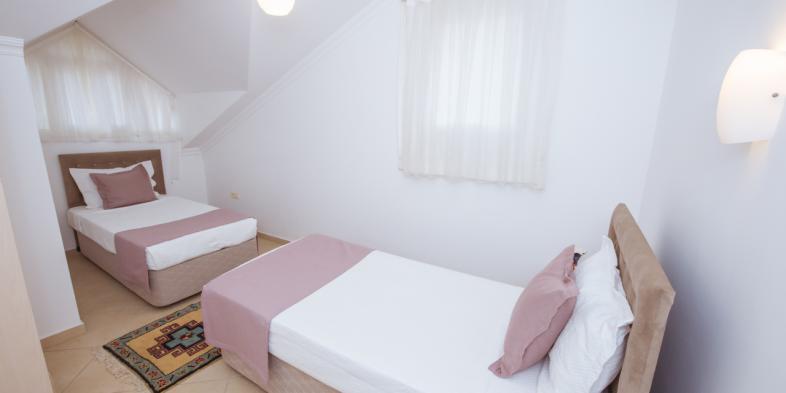 ---
InfinityOlympiaApartments
2+1 DublexApartments in Hisaronu Center(max. 5 pax)
Olympia site, in thecenter of Hisaronu; walkingdistancetobars, discos,go kart center, luna park, restaurantsandevery 10 minutesthereareminibustoOludenizBeach. An ideal locationwhereyou can enjoyholidaywithyourfamilyandfriends.
Distance:
Hisaronu – 200 metres
NearestShopping Center – 200meters
NearestMinibus Station – 150meters
OludenizBeach – 4 km
Fethiye City Center – 11 km
Dalaman Airport – 57 km
PropertyDescription:
LivingArea: 80m2
Open-plan Kitchen and 1 LivingRoomwith Sofa Bed.
2 Bedrooms (1 BedroomwithDoubleBed + 1 BedroomwithTwinBeds)
1 Bathroom + 1 WC
PoolMeasures - Lenght: 10mt, Width: 5mt, Depth: 2mt
ElectricalEquipments:
Airconditioner in eachroom, TV (satellite) in livingroom, ironandironing board
Washing Machine, Fridge, Oven, HobandExtractor Fan, Microwave, Toaster,
WaterHeater, Wares
Services:
Welcome Meeting andkeydelivery
Changingbedsheetsandtowelsonce a week
24-hour informationsupportduringstay
Daily PoolCleaningandGardenMaintenance
Electricity, WaterandGascharges
Theseservicesareincluded in price, guestswill not pay anyextracharge.
ExtraCharged Services:
Airport transfer, Car rental, Daily trips
Reservation:
Rentalcontract is madeand%30 of total accommodationfee is collected as prepayment (bank transfer). Theremainingpayment is made in cash on c/in date. A deposit of 200TL will be chargedcashforlossesanddamagesthatmayoccurduringthestay. Thedepositwill be refundedifthere is nolossesanddamageswiththechecksto be made on theday of departure.
Activitiesthat can be done in Fethiye:
Paragliding, Quadbike safari, Jeep safari, Rafting, Diving, Horseriding, Lycianmarches, Dailyyachttours
Bu villaya evcil hayvan kabul EDİLMEMEKTEDİR.
Olanaklar
Ücretsiz Wifi
Ses Yalıtımlı Odalar
Sigara İçilmeyen Odalar
Fırın
Emanet Kasası
Ortak Bahçe
Ortak Havuz
Ekmek Kızartma Makinası
Mutfak Gereçleri
Kettle
Tost Makinası
Bulaşık Makinası
Çamaşır Makinası
Buz Dolabı
American Mutfak
Balkon
Ütü ve Gereçleri
Havlular / Çarşaflar
Televizyon
Klima
Microdalga Fırın
Açık Hava Mobilyaları
Temizlik Hizmetleri
---
---
Yorumlar
10.00
Exceptional (1 yorum)
---
- 20 Ağustos 2020 -
Raymond
"Great location. A minute's walk from a lot of great restaurants and several supermarkets, but also on a quiet street. The dolmus bus runs every 2 minutes along the main street outside the apartment making it very easy and convenient to get around. The apartment is comfortable and spacious, on two floors and with all necessary mod cons such as washing machine, air conditioning, ironing board, etc. It was lovely to sit on the balcony in an evening and relax, too. The swimming pool was appreciated by our 9 year old and was empty a lot of the time. All in all, I feel like I made a great choice in selecting this apartment for my stay in Oludeniz. I was very sad to leave and hope to be back again."