Lilly Apart 5, Stunning 1+0 apartment near of Calis Beach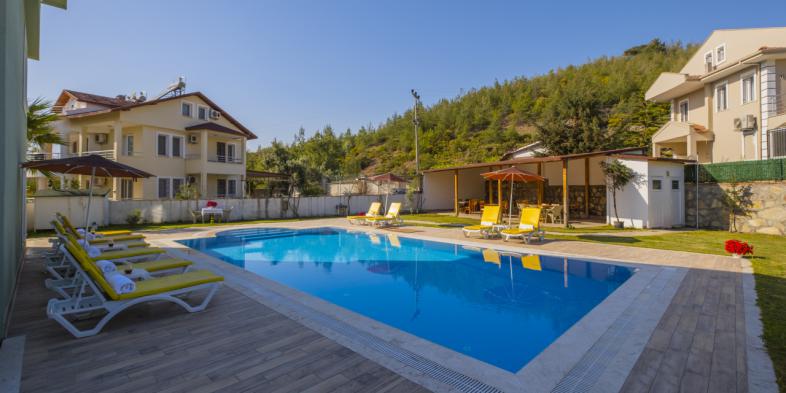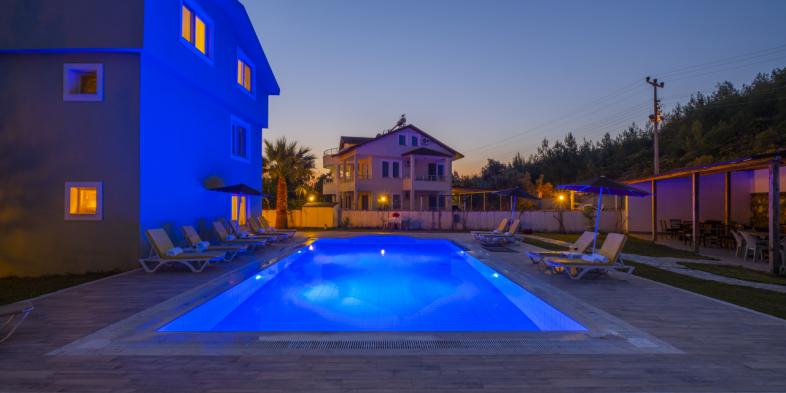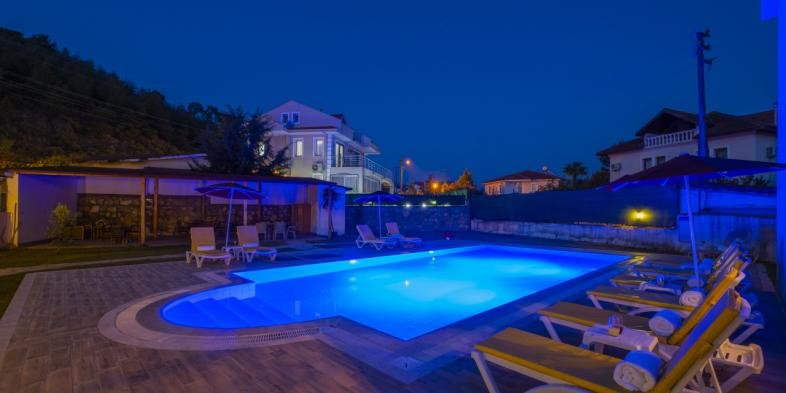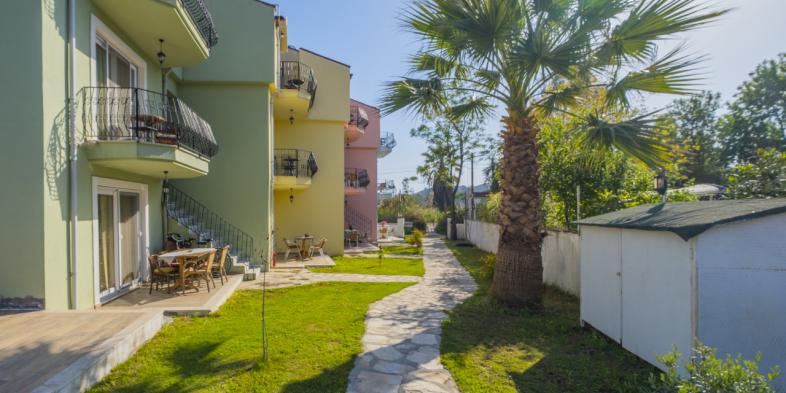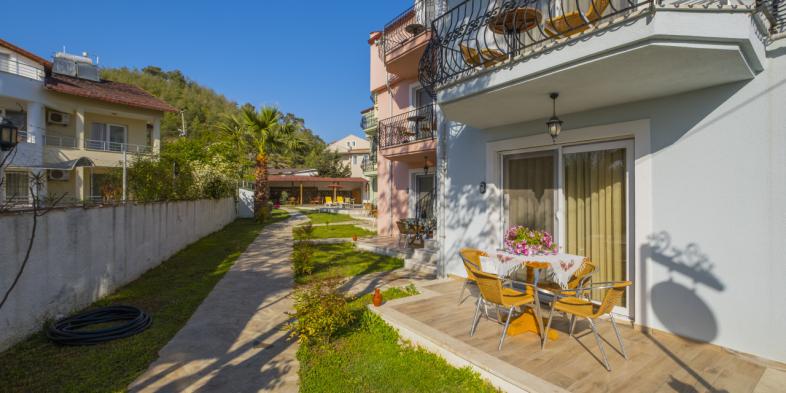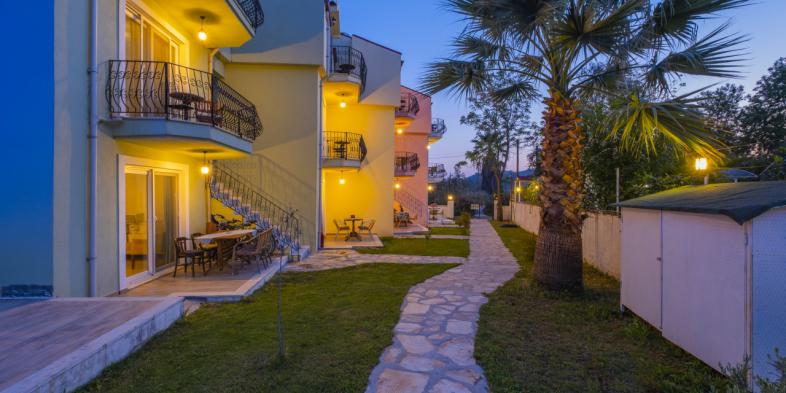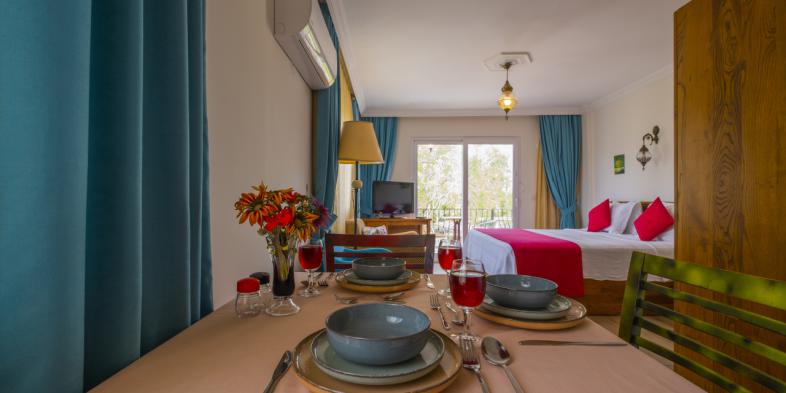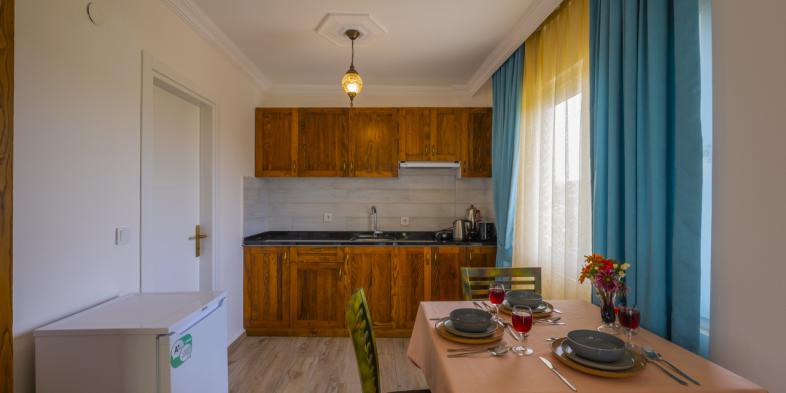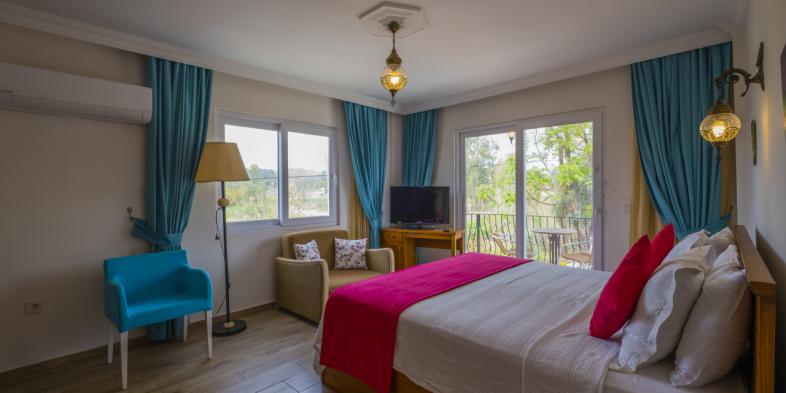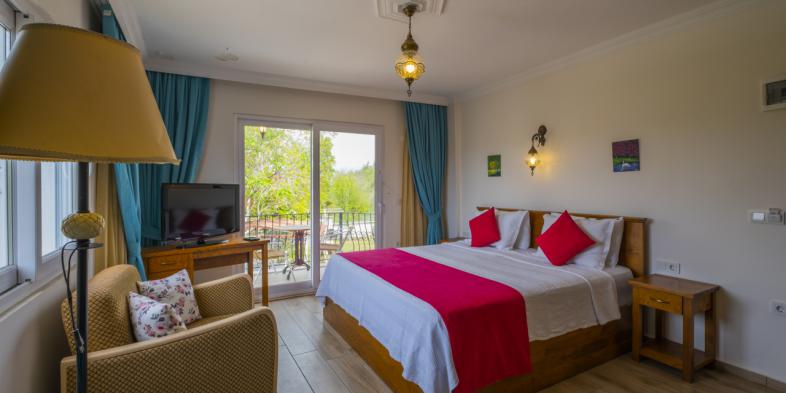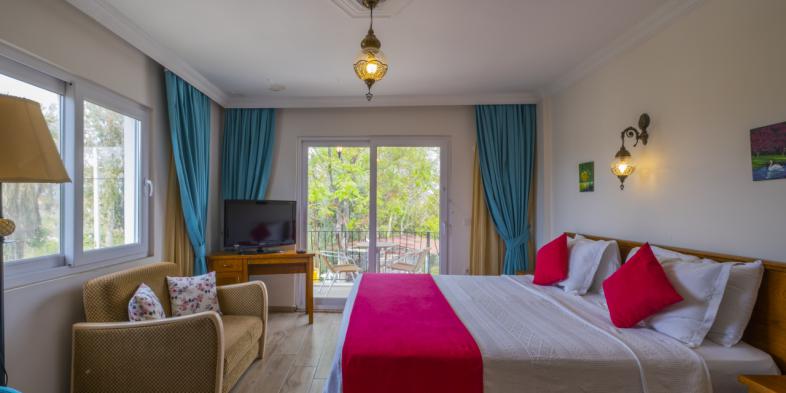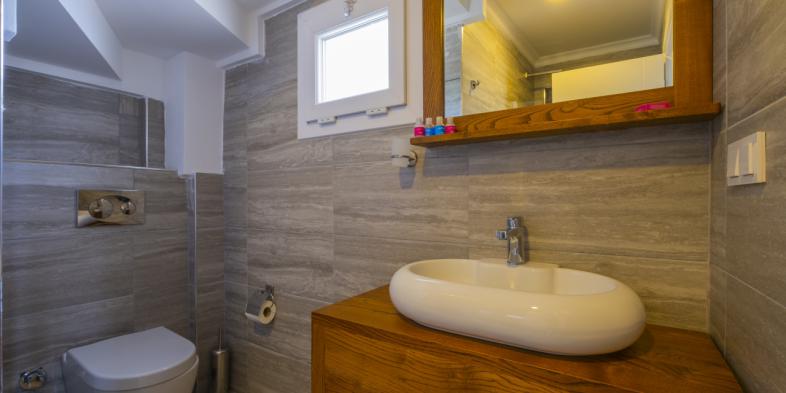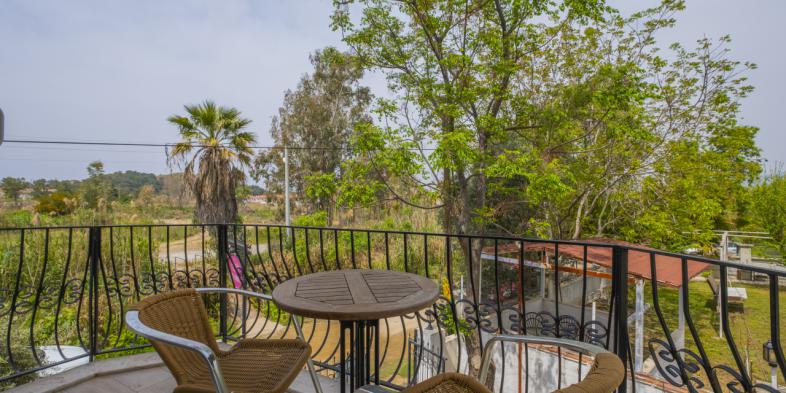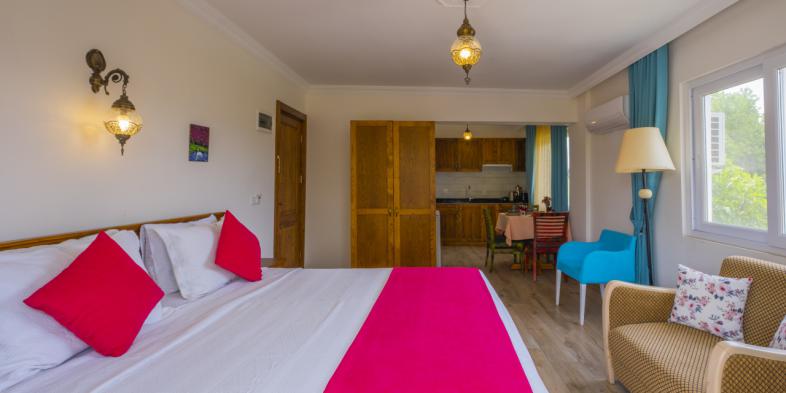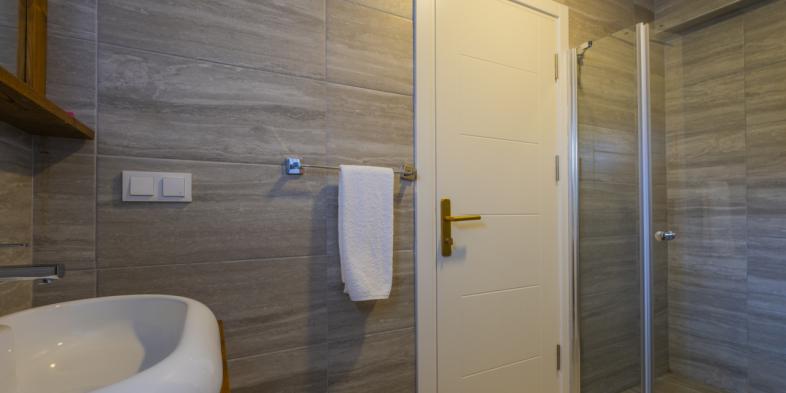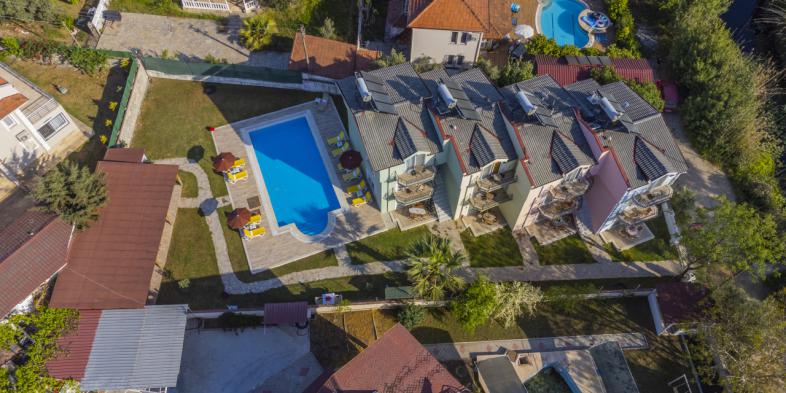 ---
1+ 0 Apartments in Calis (max. 3 pax)
Apartment Descriptions:
Square meter: 30 m2
It has an open kitchen plan and has a living and dining area.
1 double bed
1 sofa bed
1 bathroom + 1 WC
There is a shared swimming pool and well-kept garden with the other 11 apartments in the complex.
Pool Dimensions - Length: 8m, Width: 4m, Depth: 1.60cm
Services:
Welcome Meeting and key delivery
Changing bed sheets and towels once a week
24-hour information support during stay
Daily Pool Cleaning and Garden Maintenance
Electricity, Water and Gas charges
These services are included in price, guests will not pay any extra charge.
Extra Charged Services:
Airport transfer, Car rental, Daily trips
Activities that can be done in Fethiye:
Paragliding, Quadbike safari, Jeep safari, Rafting, Diving, Horse riding, Lycian marches, Daily yacht tours
Places to See in Calis Beach
Calis Beach, with its deep blue long sea, will be close to you and it will be possible for a beach holiday that can be desired for the beach nearby. There are many bars and restaurants on Calis Beach. There is also a way to allow families with children to both take care of their children and spend the holiday. Enjoy a cold drink while swimming for your children. Kayaköy, Paspatur Bazaar, Fish Market, Fethiye city center and many of Fethiye's many bays are the places you can visit and see in the settlement close to Calis.
The place can be visited while you're at the beach while you're on vacation nearby here. There are many coves and recreation areas in Fethiye. We recommend our customers who want to visit and see them all, to plan a long vacation.
Bu villaya evcil hayvan kabul EDİLMEMEKTEDİR.
Facilities
Ücretsiz Wifi
Ortak Bahçe
Açık Hava Mobilyaları
Emanet Kasası
Havlular / Çarşaflar
Temizlik Hizmetleri
Ortak Havuz
Ekmek Kızartma Makinası
Mutfak Gereçleri
Kettle
Tost Makinası
Çamaşır Makinası
Balkon
Ütü ve Gereçleri
Televizyon
Klima
Ses Yalıtımlı Odalar
Sigara İçilmeyen Odalar
Otopark
Mini Buzdolabı
---
---
Comments
10.00
Exceptional (2 yorum)
---
- 30 Haziran 2021 -
İsmail Gök
"Merhaba 25-30 haziran tarihleri arasında burada kaldım. Açıkcası burayı tercih ederken tereddütlerim vardı. Fakat telefondan konuştuğum ve tüm sorularımı sabırla cevaplayan (Ayşegül hanım) sağolsun tüm tereddütlerimi giderdi ve ailemle burayı tutmamda en büyük etken oldu. Kendisine teşekkür ederim. Tuttuğumuz yere gelince de odalar, mutfak araç gereçleri, yatak örtüleri, havlular hepsi çok ama çok temizdi. Özellikle bu pandemi döneminde temizliğe daha fazla dikkat ettiklerini gördüm. Havuzun büyüklüğü diğer yerlere oranla hem daha büyüktü hem de tertemizdi. Tatil süresi boyunca burada herhangi bir sorun yaşamadım ve gayet verimli geçti. Başta Ayşegül hanım olmak üzere diğer arkadaşlara çok teşekkür ederim."
- 13 Ağustos 2020 -
Halil Şan
"Çok güzel bir konaklama geçirdik çalışanlar her konuda yardımcı oldular tekrar gelmek için sabırsızlanıyorum ... "