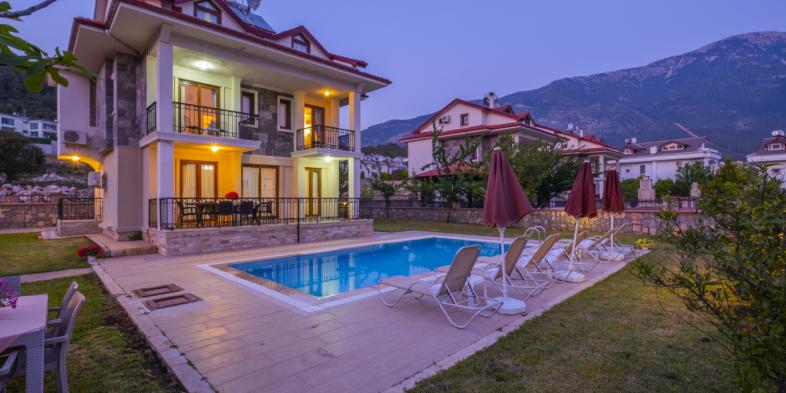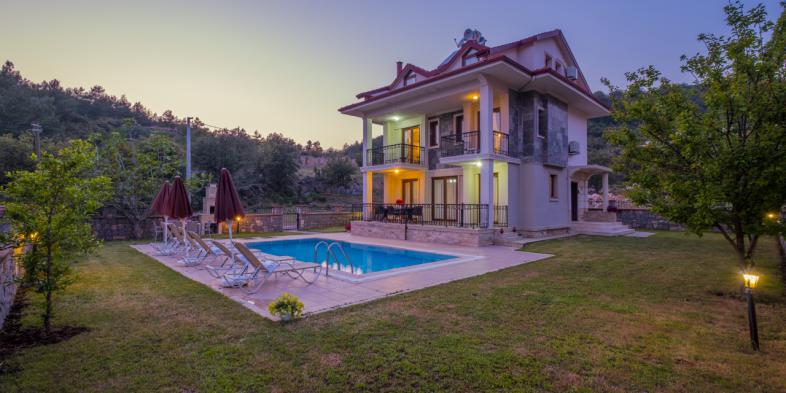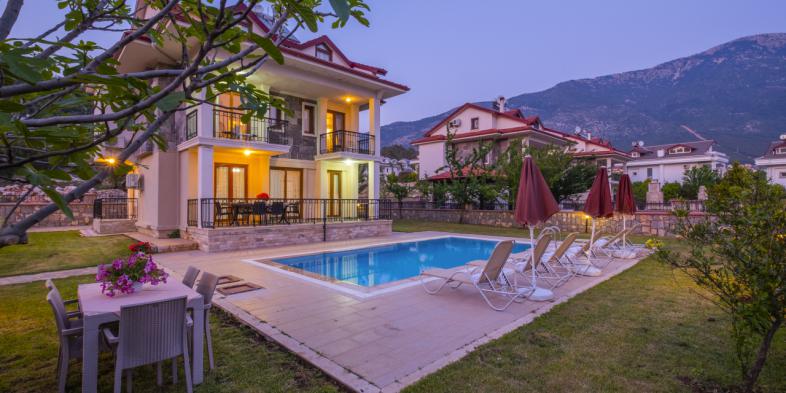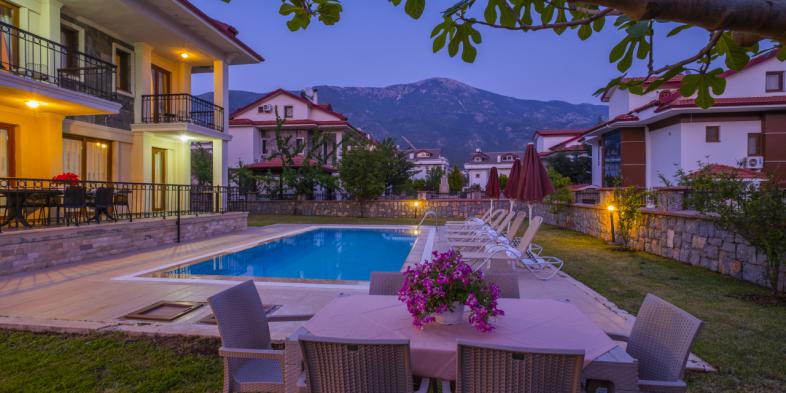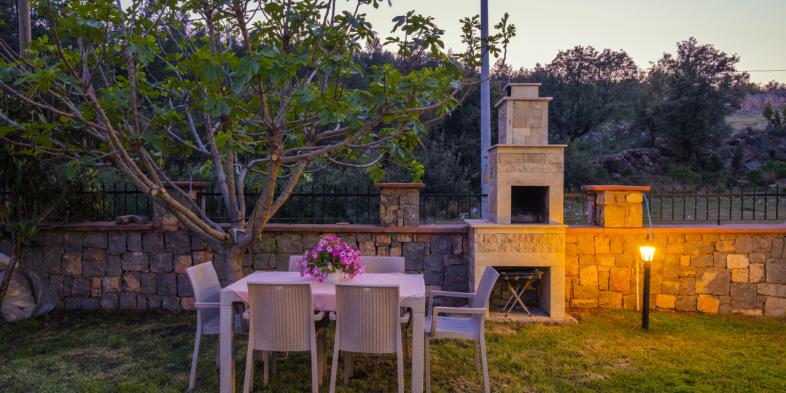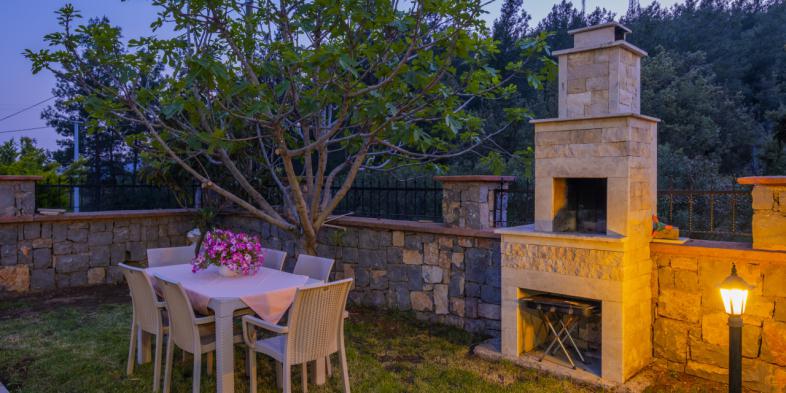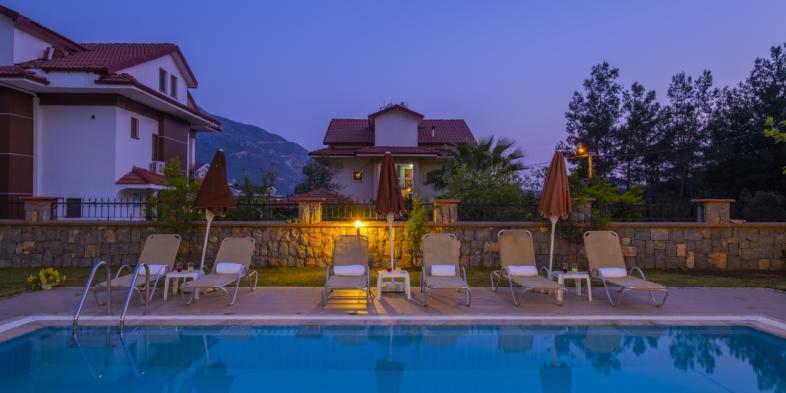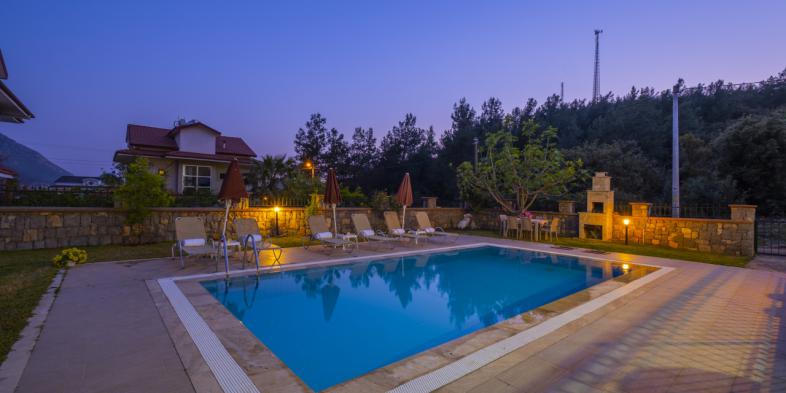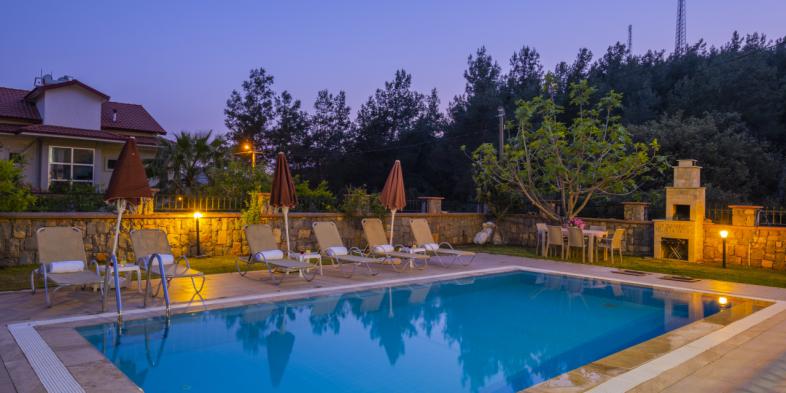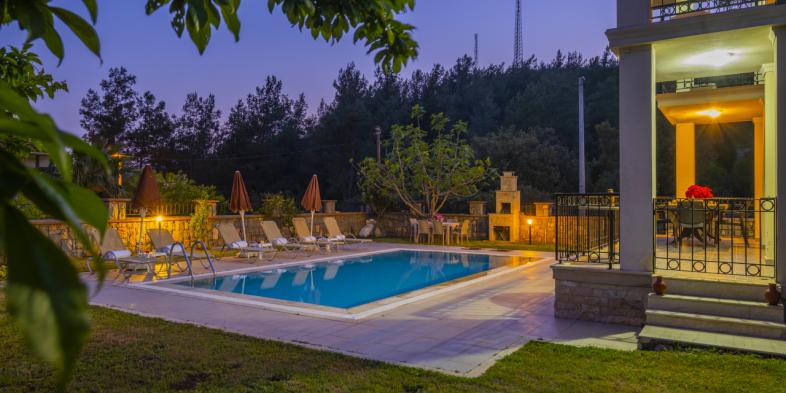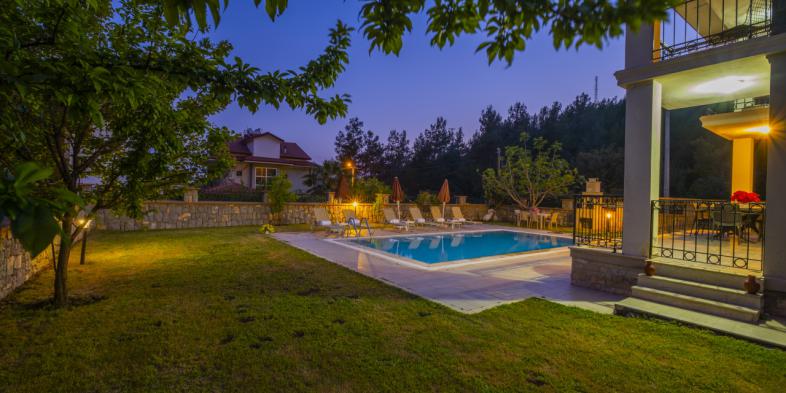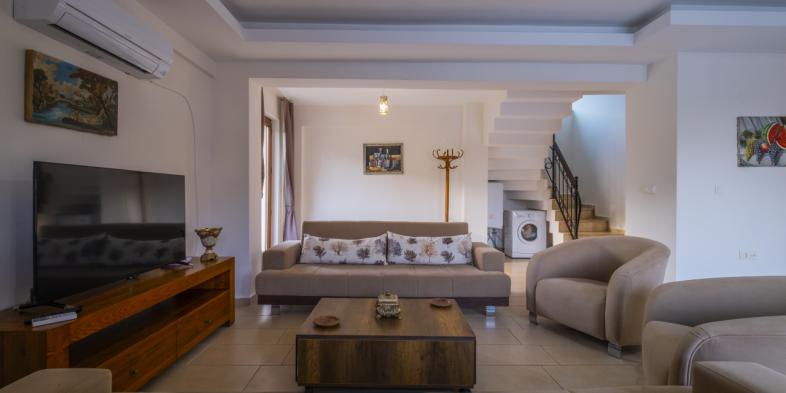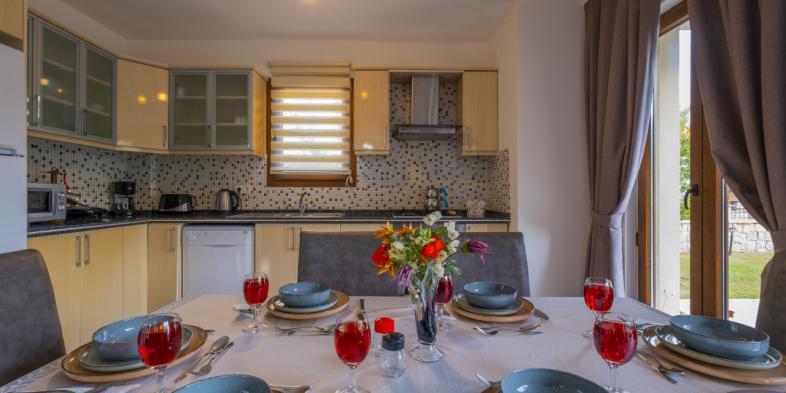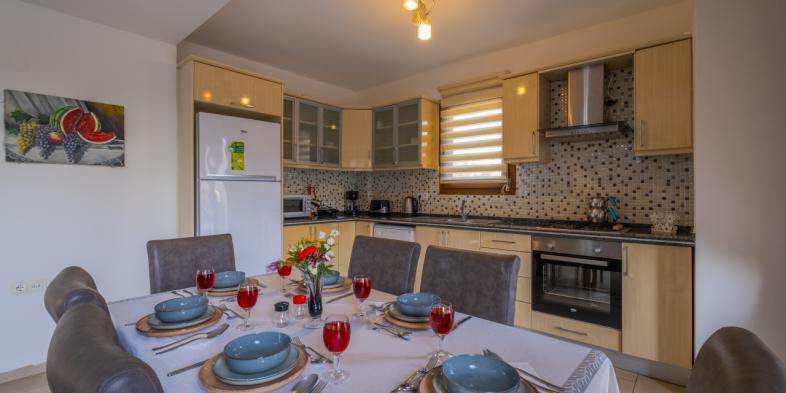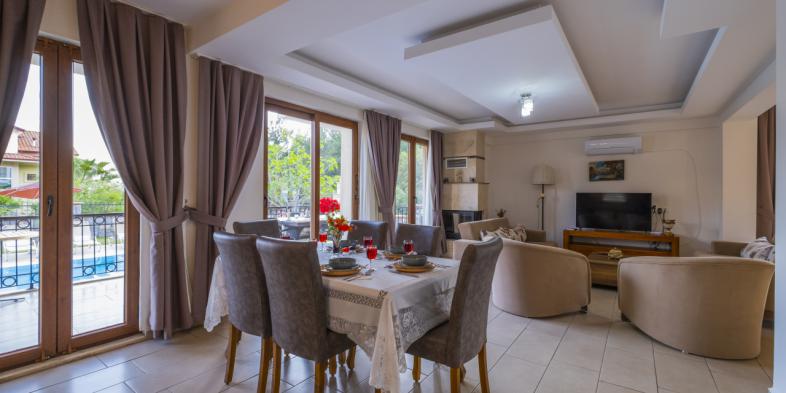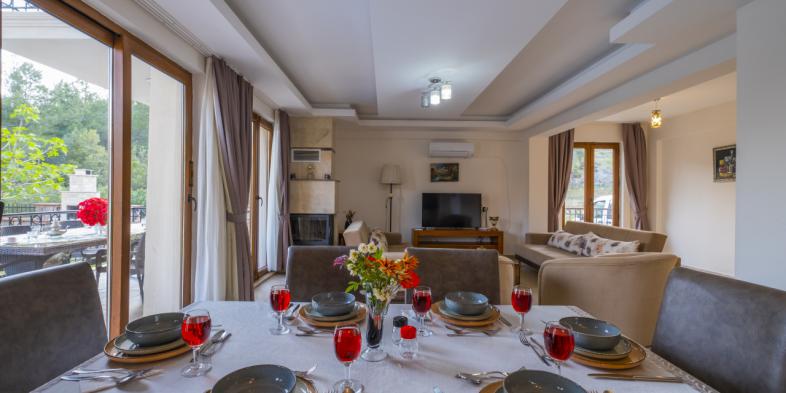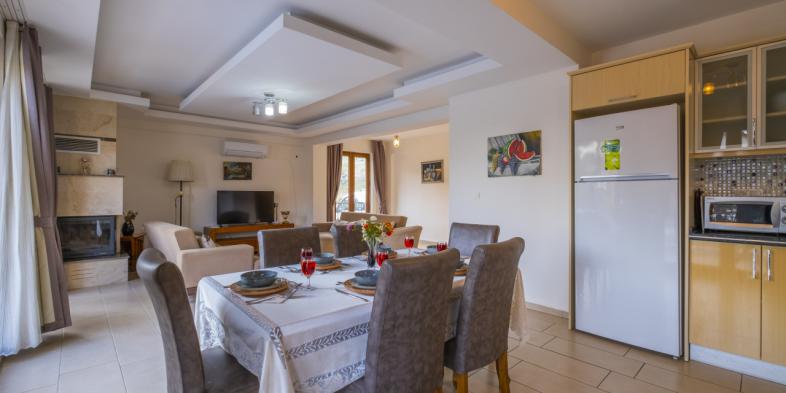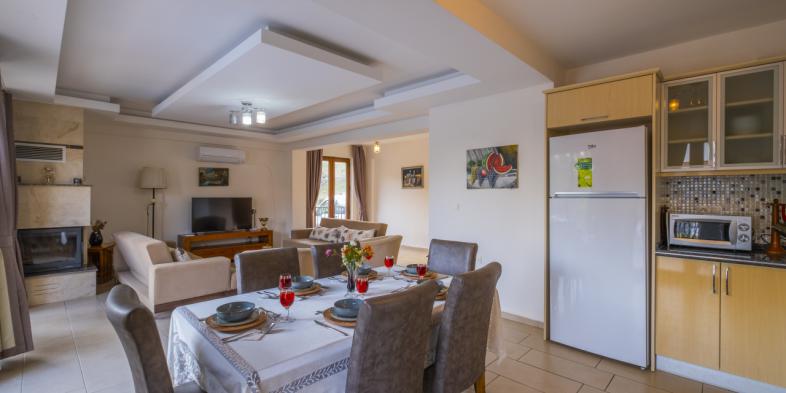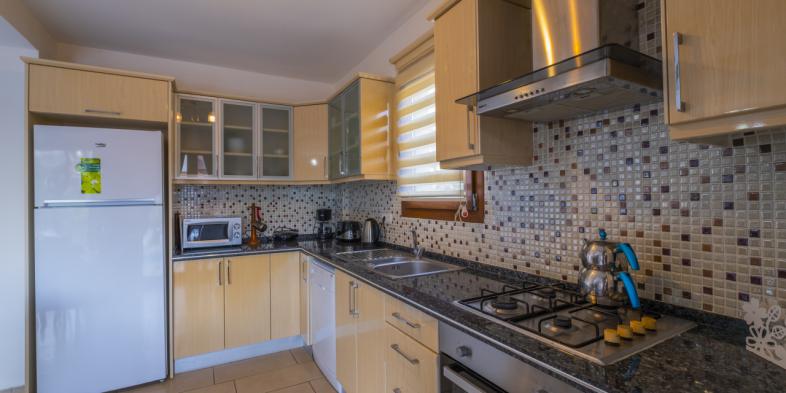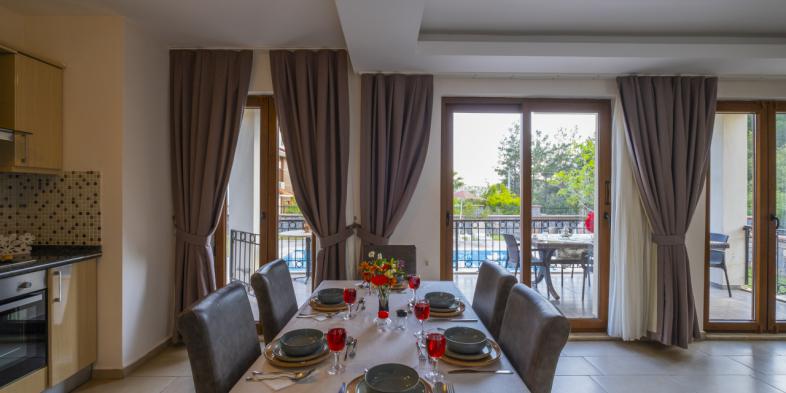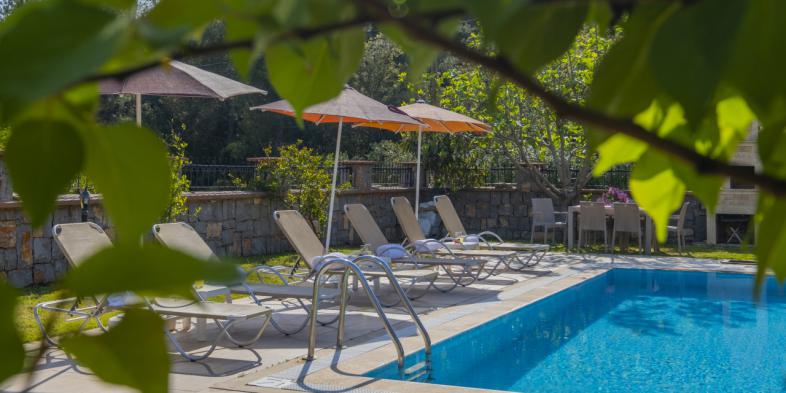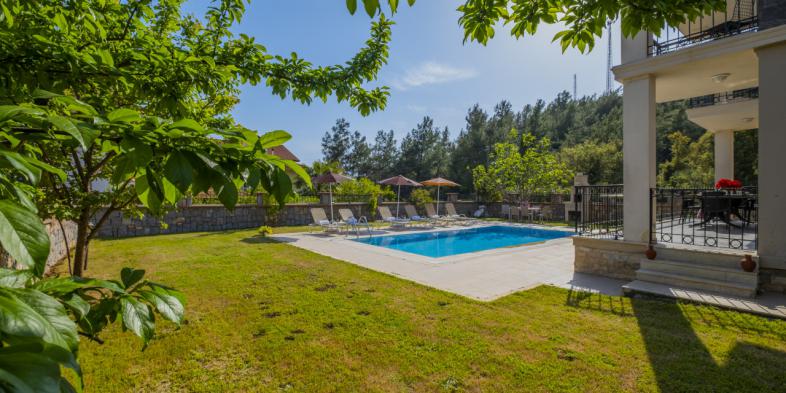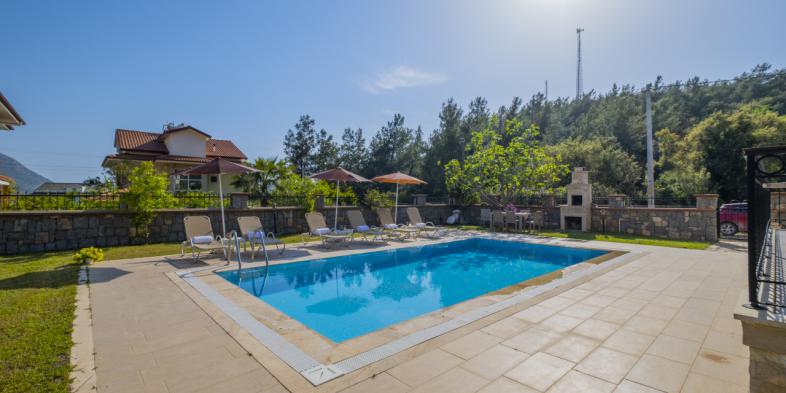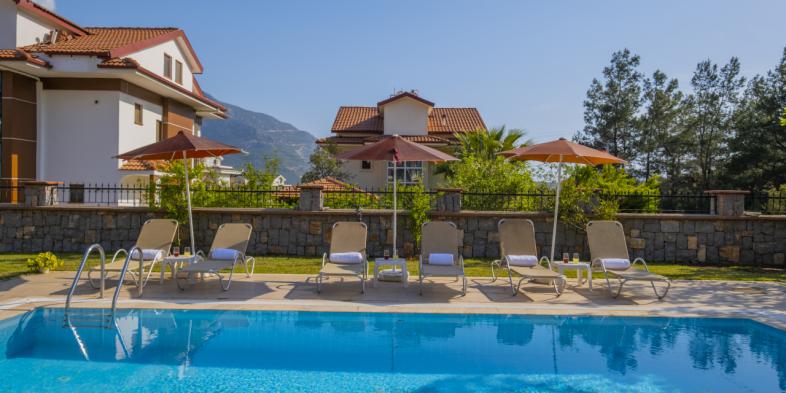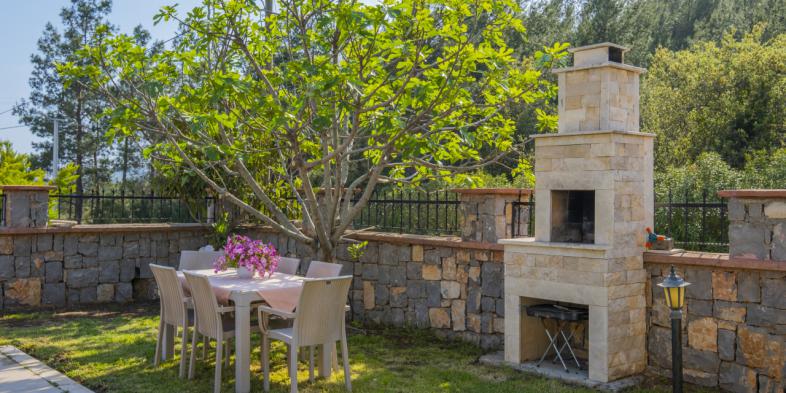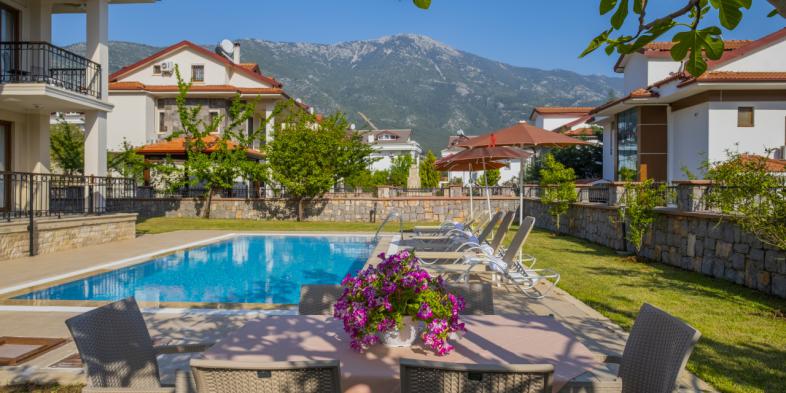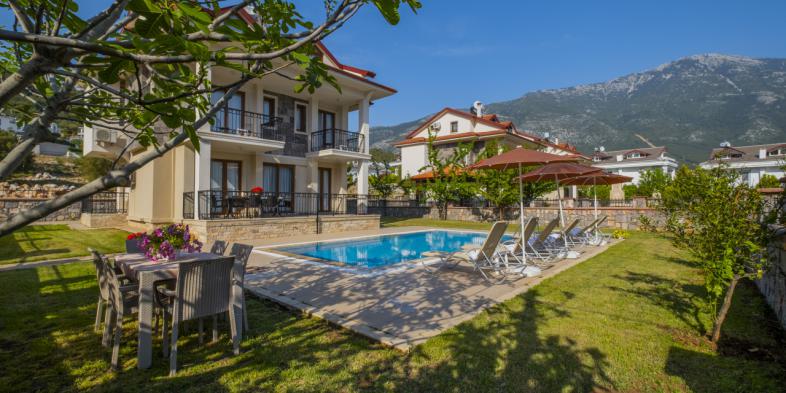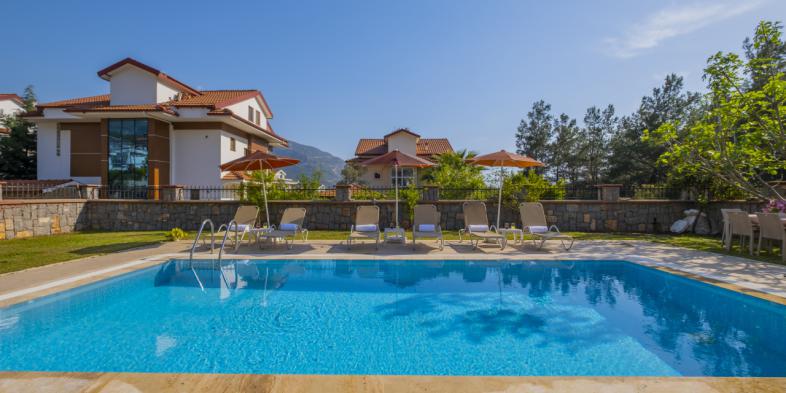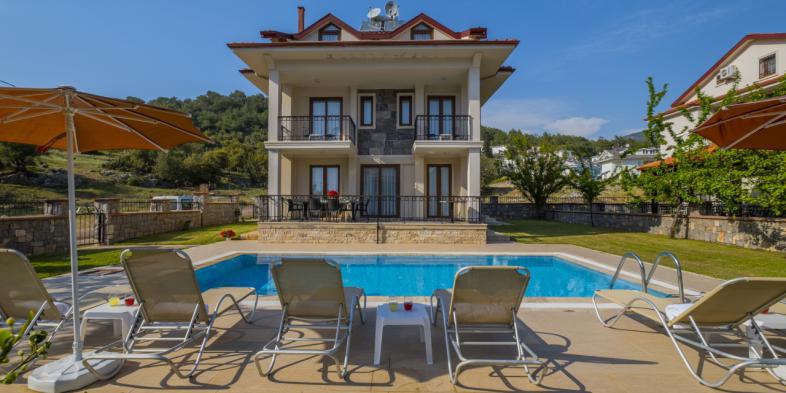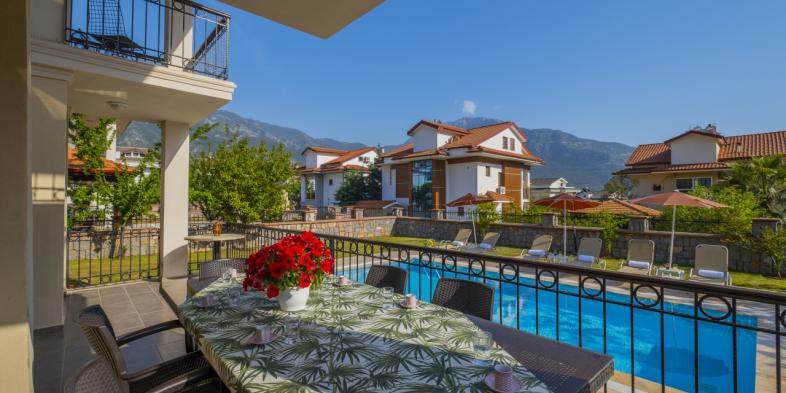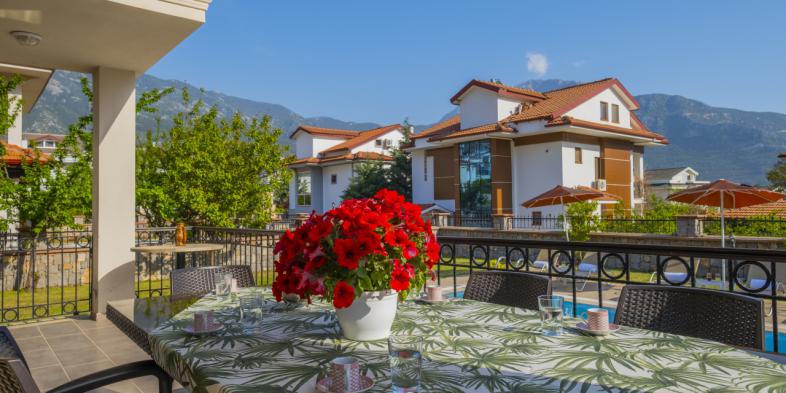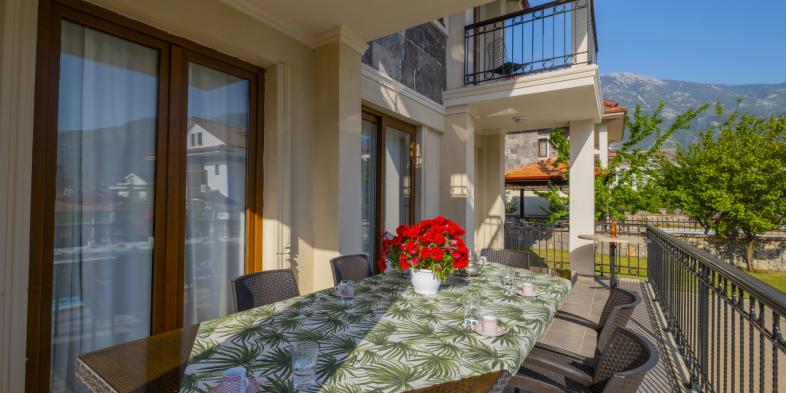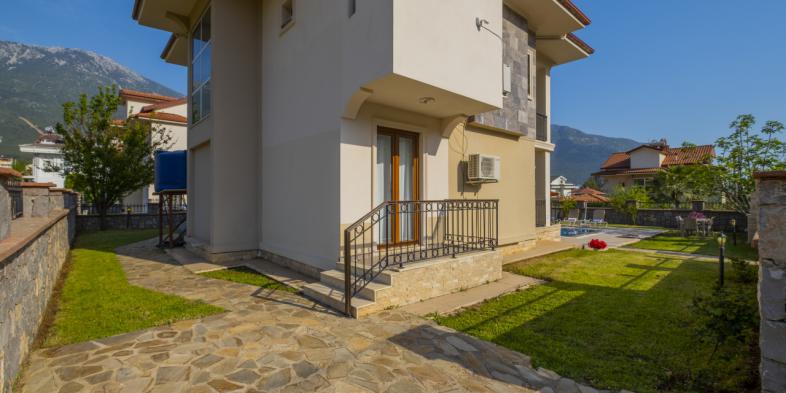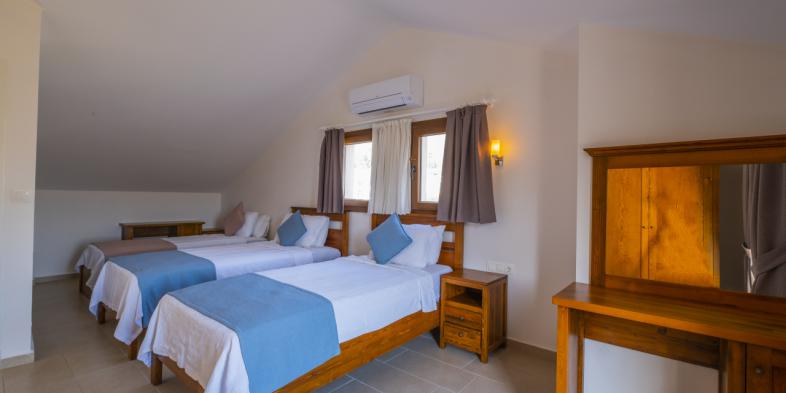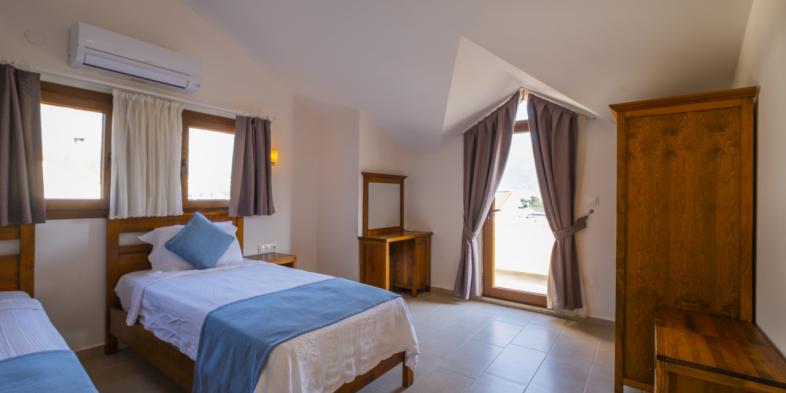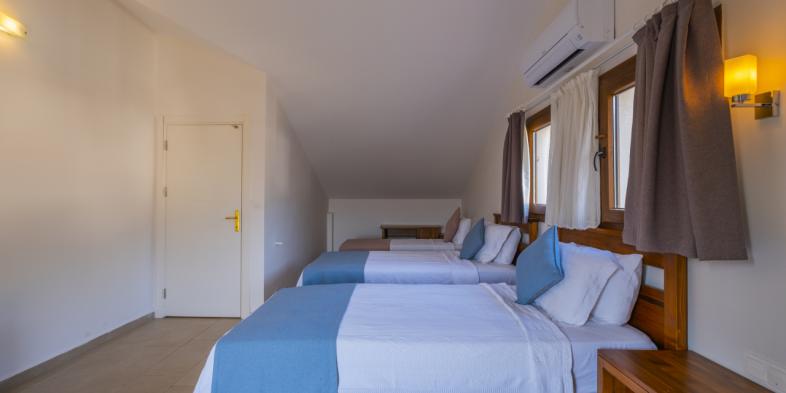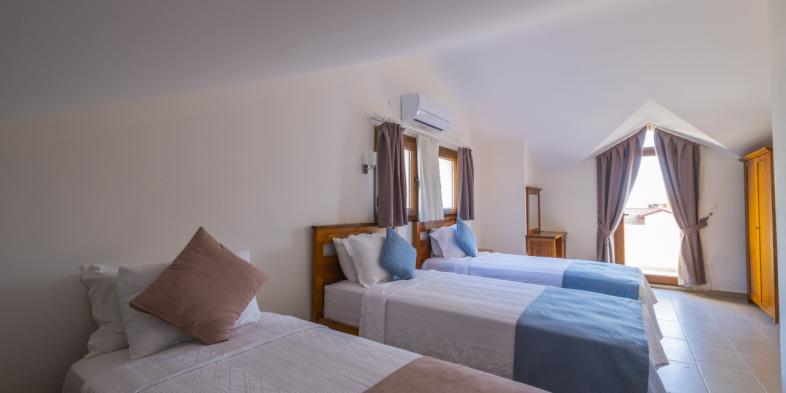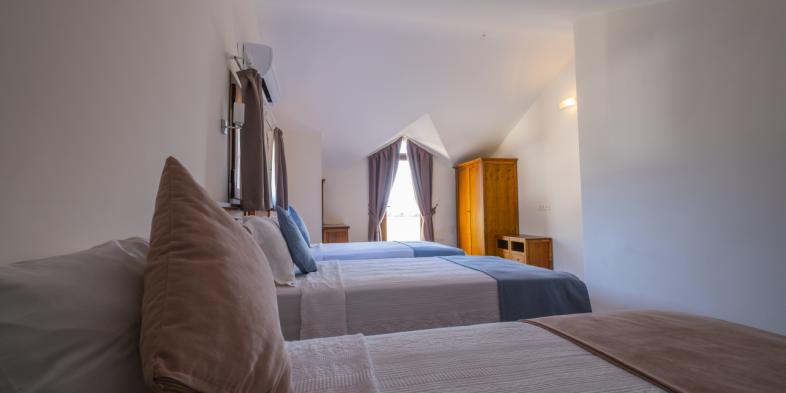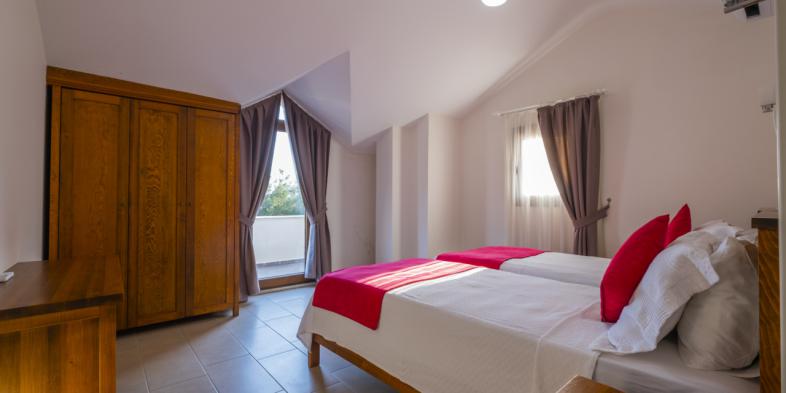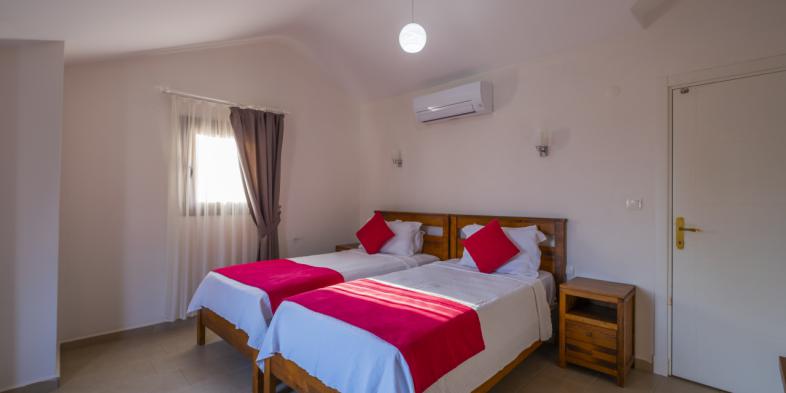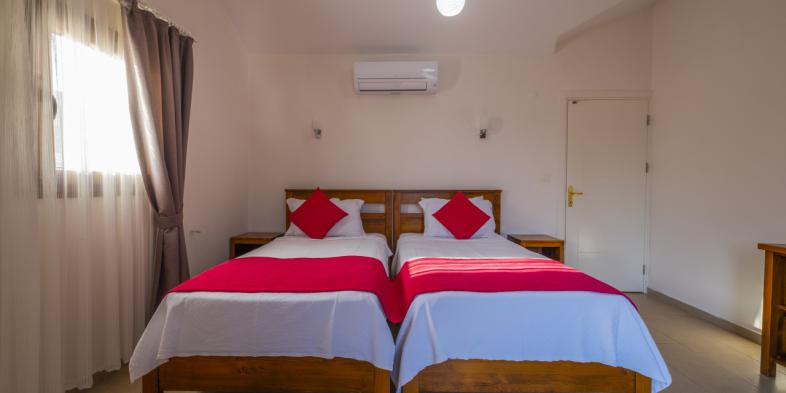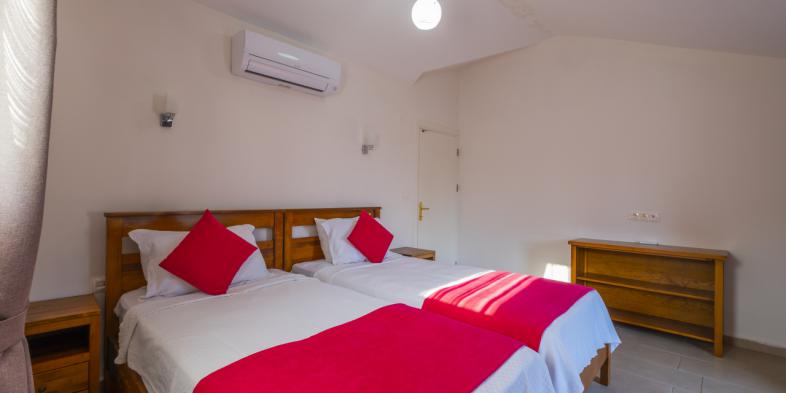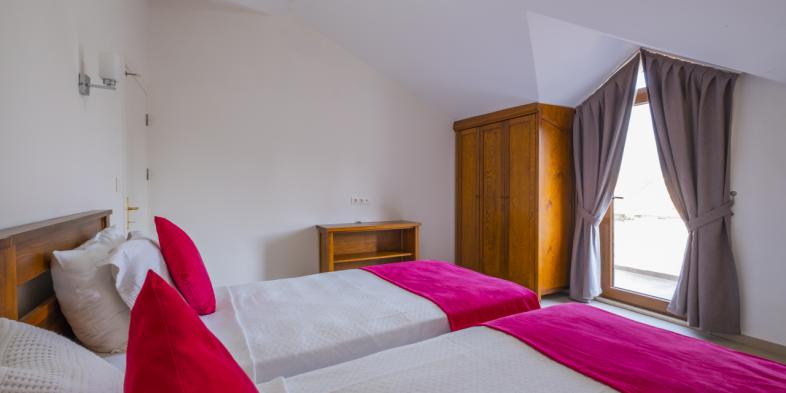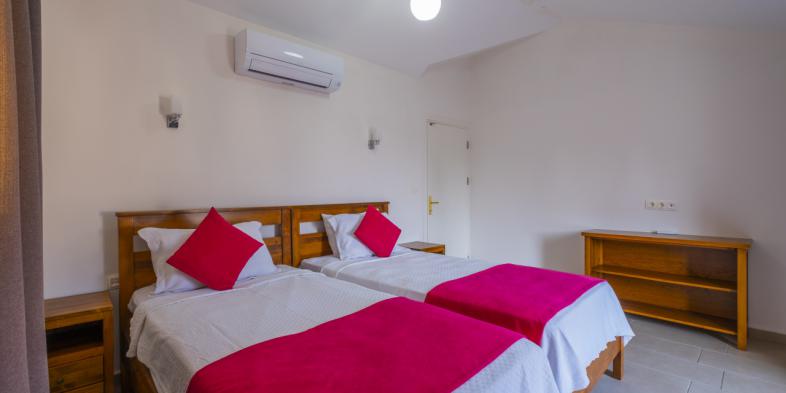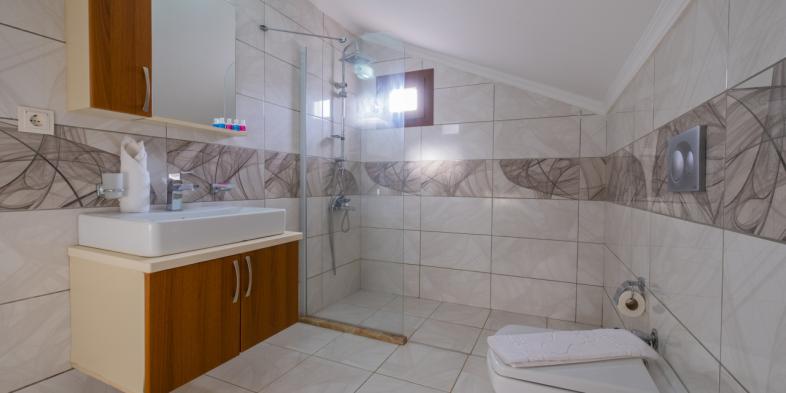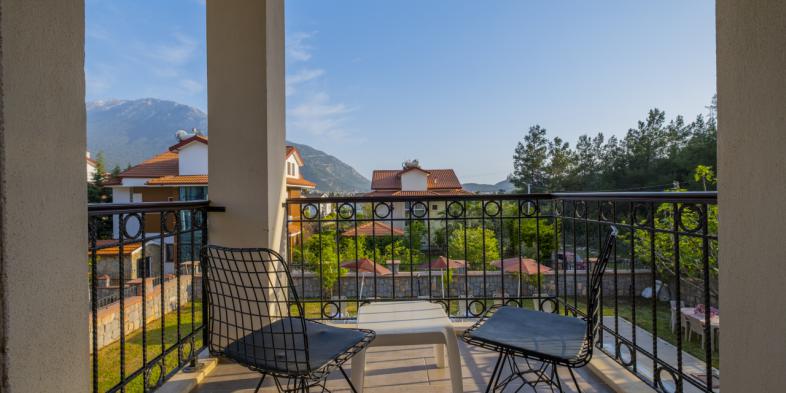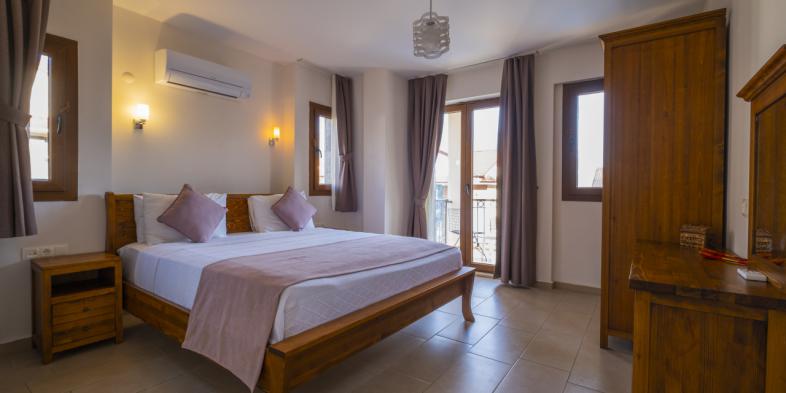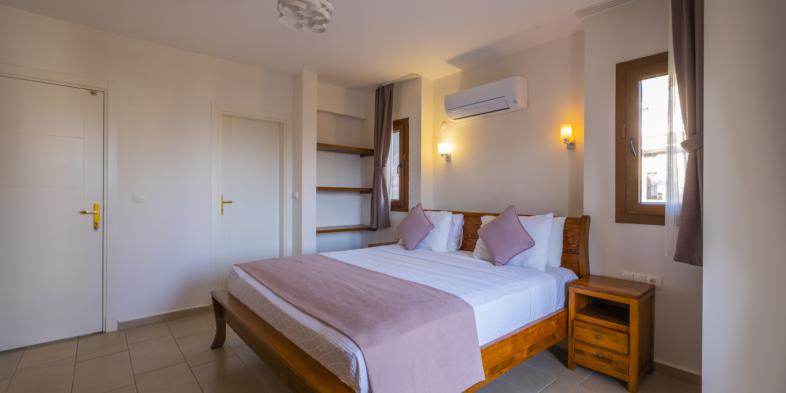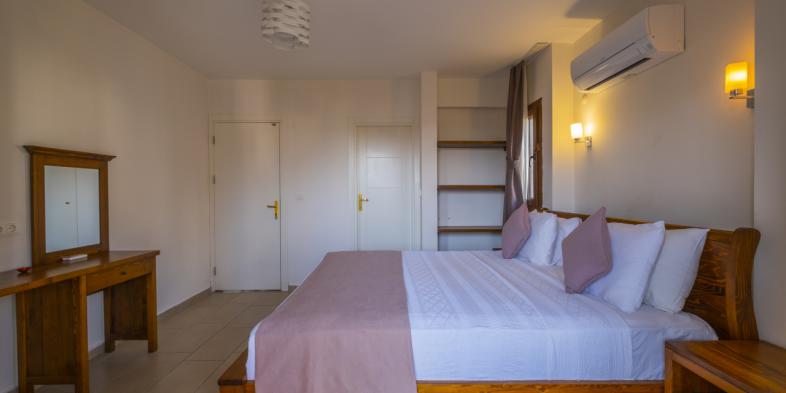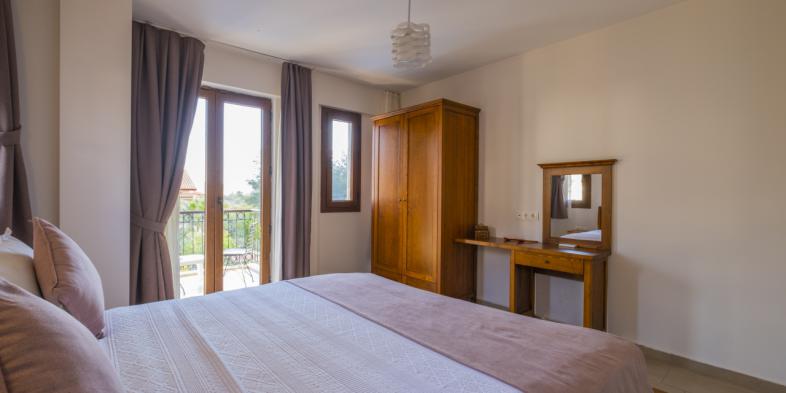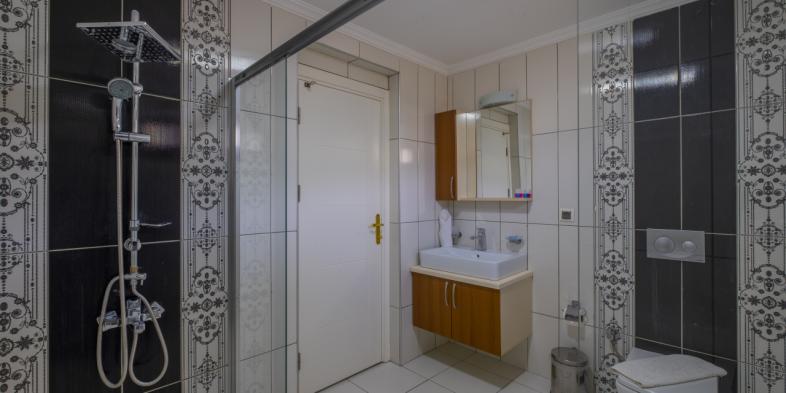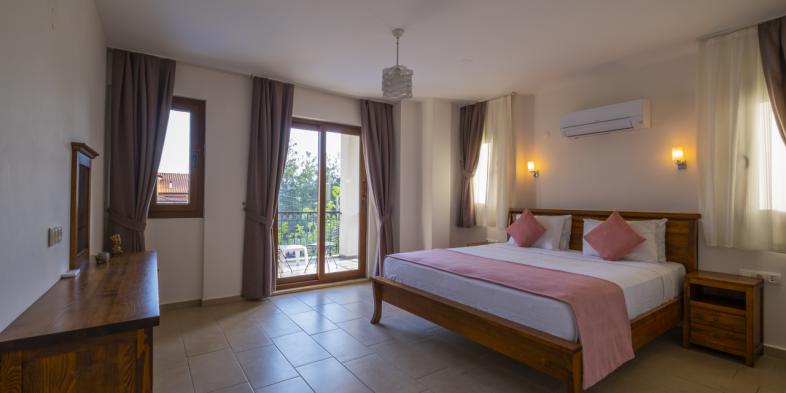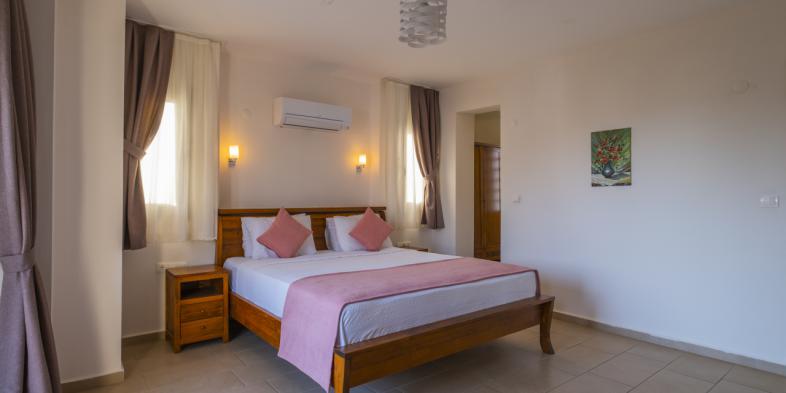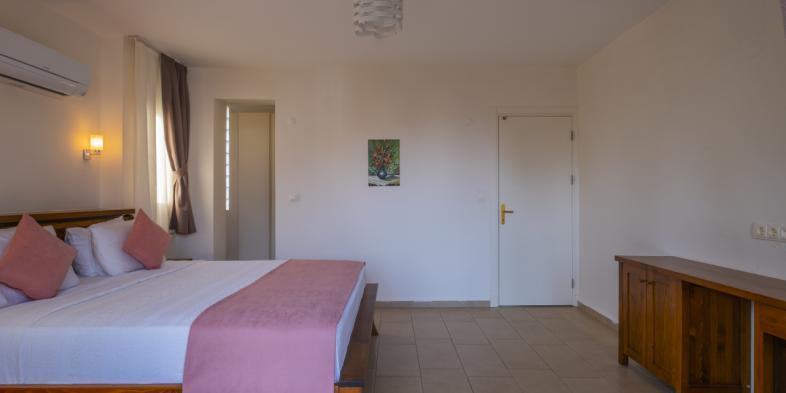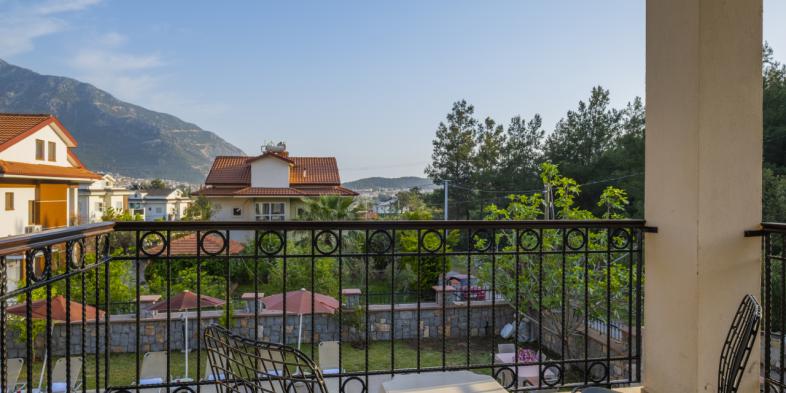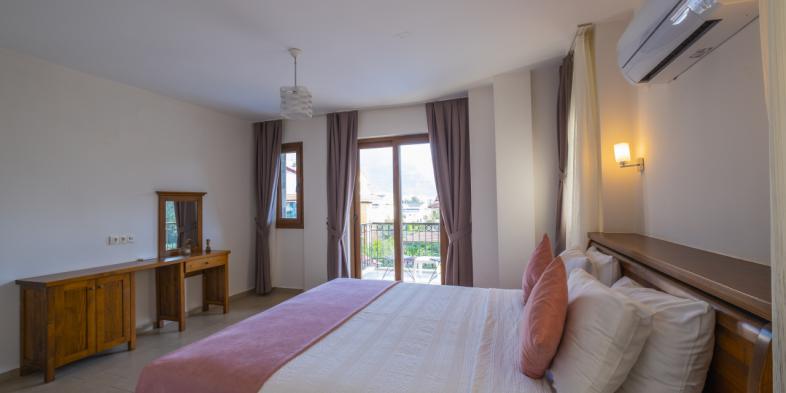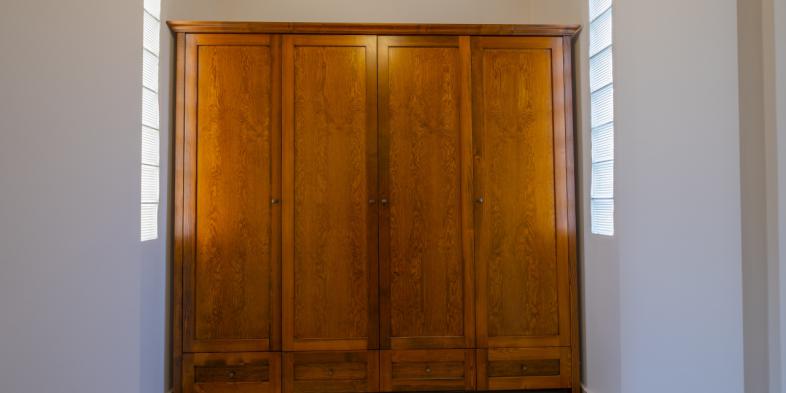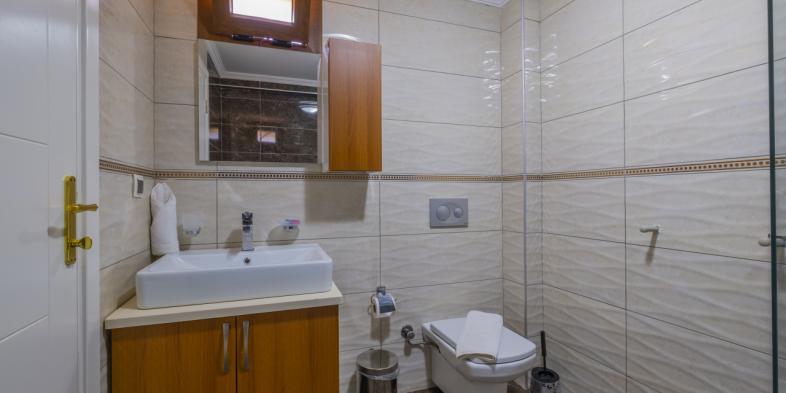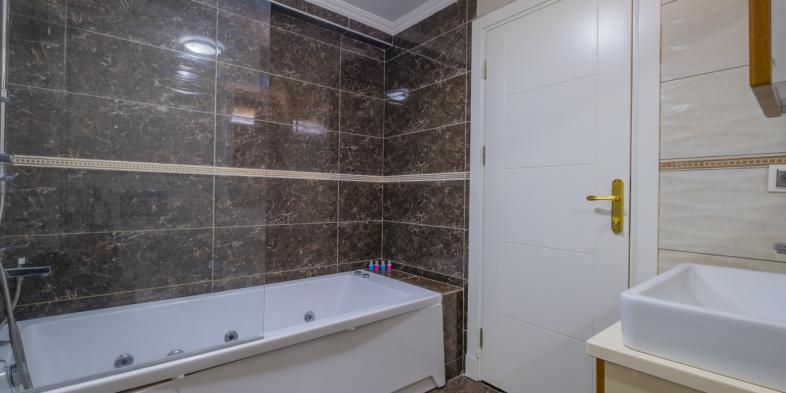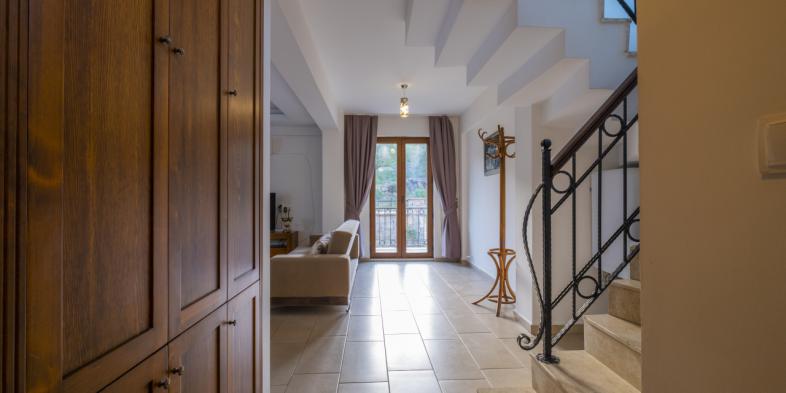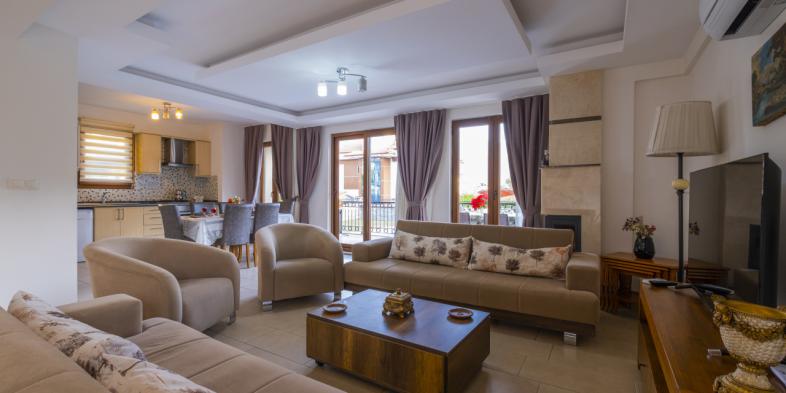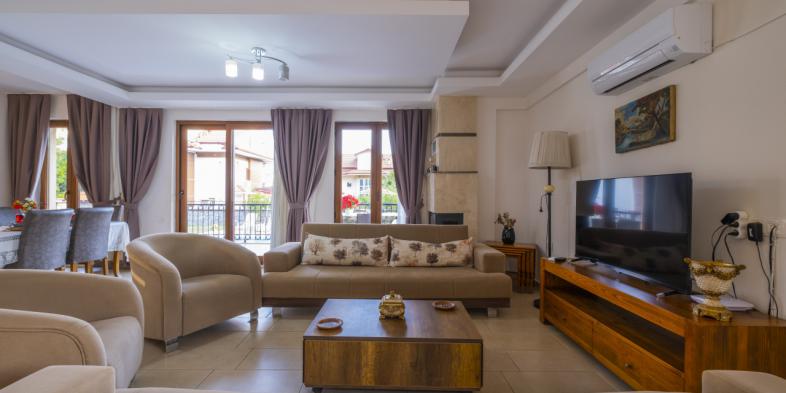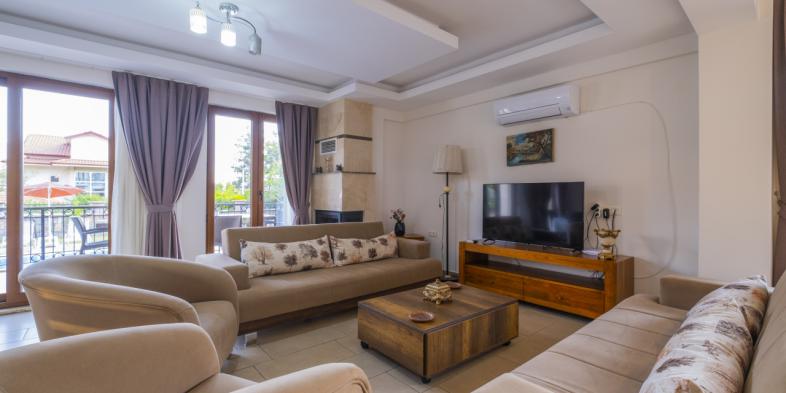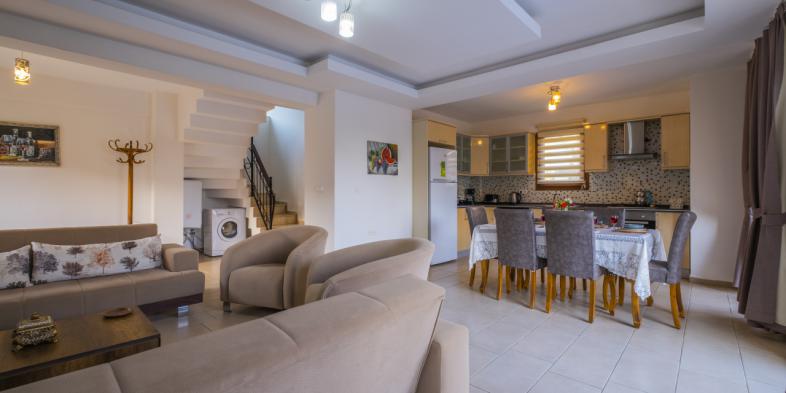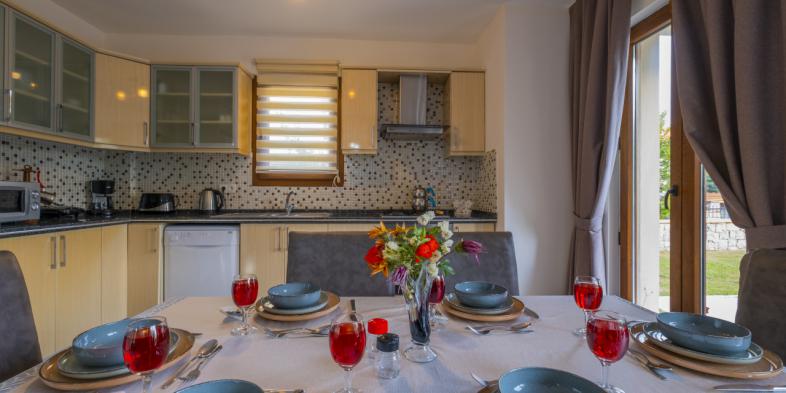 ---
Luxury 4+1 Villa in Ovacık with Private Pool and Garden. Triplex Villa, There is Terrace and Patio. It has panoramic mountain and city view (max. 10 pax)
Opal Villa has its own pool, garden and 4 bedrooms with an accommodation capacity of 10 people. It is ideal for large families and large groups with its comfortable rooms. It offers a holiday where you can enjoy the day with your family or friends in the large garden area and enjoy your dinner with our barbecue facility. Our villa with comfortable furniture has been carefully selected for you.
It is 7 km from Oludeniz Beach. You can visit the Hisarönü bazaar whenever you want and meet all your shopping and food needs.

Property Description:
Living area: 175m2 – Plot Size: 570 m2
Open plan kitchen and living room with fireplace
Dining Table for 8 People, TV and furnitures in Living room area
4 Bedrooms (2 Bedroom with Double Bed + 2 Bedroom with Twin Beds) + 2 Sofa Beds
3 Bathrooms (2 Bathrooms is Ensuite, 1 Bathroom is communal) + 3 WC
Private Car park, Private Landscaped Garden, Private Swimming Pool, BBQ
Pool Measures - Lenght: 8mt, Width: 4mt, Depth: 1,50cm
Services:
Welcome Meeting and key delivery
Changing bed sheets and towels once a week
24-hour information support during stay
Daily Pool Cleaning and Garden Maintenance
Electricity, Water and Gas charges
These services are included in price, guests will not pay any extra charge.
Extra Charged Services:
Airport transfer, Car rental, Daily trips
Activities that can be done in Fethiye:
Paragliding, Quad bike safari, Jeep safari, Rafting, Diving, Horse riding, Lycian marches, Daily yacht tours
Bu villaya evcil hayvan kabul EDİLMEMEKTEDİR.
Facilities
---
Kat Bilgileri
Zemin Kat
Salon:
Şömine,oturma grubu,tv,tv sehpası,8 kişilik masa ve sandalyeleri
---
Mutfak:
Buzdolabı,bulaşik makinesi,fırın,ocak,kettle,ekmek kızartma makinesi ve mutfak gereçleri
---
Çamaşır Odası:
Çamaşır makinesi Kurutmalık
---
1. Kat
2 adet Yatak Odası:
2şer adet çift kisilik yatak Elbise Dolabı Makyaj masası
---
2. Kat
2 adet yatak odası:
5adet tekli yatak Makyaj masası Elbise dolabı
---
---
---
Comments
9.75
Exceptional (4 yorum)
---
- 5 Haziran 2019 -
Ish Sucu
"Absolutely amazing villa, clean, modern, stunning views, awesome pool... very well priced. Infinity staff very helpful, accomodating , they went out of their way to ensure we were happy. Had such a fabulous time already looking forward to our next visit!"
- 1 Eylül 2020 -
Ali Van
"Gerçekten beklediğimden çok daha iyiydi. 2 aile kaldık. Herkes bayıldı. Büyüklük ve kullanış bakımından mükemmel bir villa. Havuz boyutu ideal cocuklar ve bizler hiç çıkmak istemedik. Konum olarakta harika bi noktada dogayla iç içe ve heryere yakın. İlla gezicem diye uğraşmayın zaten villa da vakit geçirmekte çok eğlenceli. Villa arayanlara kesinlikle tavsiyemdir, başka villa aramasınlar..."
- 1 Kasım 2020 -
Aapri Austin
"Villa was nice and clean. Host was helpful when booking taxi for me. Kids loved the pool. All appliances available to cook with. Beds comfortable, enjoyed stay overall."
- 8 Nisan 2019 -
Gülay Demirci
"Konakladığım villanın konumu çok iyiydi. Check in saatimde bir görevli bizi kapıda karşıladı . Villayı detaylı anlattı. Anahtarlarımızı teslim etti. Konaklamamız sırasında da cep telefonumuzdan bizi arayıp halimizi hatırımızı sordu. Villa oldukça temizdi. Dolabın içinde ektra havlu ve çarşaf vardı. Mutfakta tencere tava tabak vb fazlasıyla vardı Bahçesi ferah ve düzenliydi. Bizim konakladığımız tarihte havuz kullanımda değildi sezon başı olduğundan İlgili bir firma. Tavsiye edeceğiz."